4 Types of Fitness Classes you Should Definitely Try to Keep In Shape!
One of the most common problems people face when trying to get into better shape is that they aren't sure exactly how to go about doing it. This is where group fitness classes come in. Simply show up, join in the group and be led through an amazing workout by the instructor!
Group fitness classes eliminate any guesswork or planning required about what to do at the gym. Attending a class and working out together can also be a healthy bonding activity with friends and family. Working out in a group is also an opportunity for you to meet new people and develop your social interaction skills.
With so many new types of workouts and group fitness classes popping out every other month, people are often spoiled for choice on the types of fitness classes to attend.
Here are some of our picks on four types of group fitness classes at Core Collective that you should definitely try: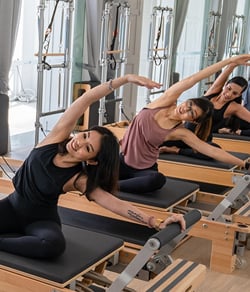 The reformer is a piece of spring-based equipment for pilates exercises. Pilates reformer classes offer a myriad of benefits, including total body conditioning and strength building through a series of low-impact yet calorie-burning movements.
The resistance provided by the reformer can be used to make exercises more challenging and also aid and ease certain movements. This makes it a good option to help you build strength, balance and body awareness, with a focus on back and core stabilisation. The reformer can also be used for rehabilitative movements for those with sports injuries.
Ranging from beginner classes to more advanced classes, pilates reformer classes at Core Collective can help you achieve and improve in more advanced matwork or bodyweight exercises.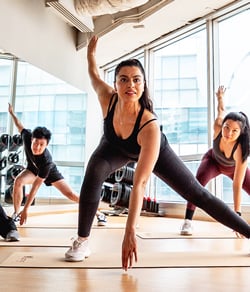 High-intensity interval training, popularly known as HIIT, is a training technique where you will be expected to give your all-out through quick, intense bursts of exercise, followed by short, less intense recovery periods.
Bootcamps are originally designed to train soldiers in the military and are undoubtedly an effective way to build strength and fitness. Modern bootcamps have evolved into fun and challenging group training programmes combining resistance, high-intensity interval training (HIIT), plyometrics, calisthenics, and even plain old cardio. These are designed to build strength, endurance and agility.
Expect an intensive mix of aerobic, strength and speed based activity alternated with intervals of lighter activity for HIIT and Bootcamp group fitness classes at Core Collective.
3. Les Mills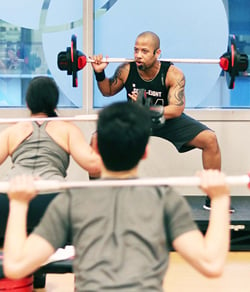 Les Mills classes at Core Collective fuses movement and music with the latest exercise trends and technology to deliver a unique and vibrant workout experience. Les Mills group fitness classes are available in various exercise styles and intensities, such as Les Mills BODYPUMP, which is a barbell-based strength workout that is designed to get participants fit and toned while having fun.
Founded by four-time Olympian Les Mills, Les Mills classes focuses on bringing people together to enjoy the power and benefits of group fitness classes.
Les Mills currently offers over 10 fitness programmes that combine music with movement to form new vibrant ways to get fit.
4. Dance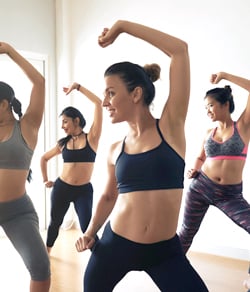 Dance is the movement of the body in a rhythmic way, usually to music, for the purpose of expressing an idea or emotion, releasing energy, or simply taking delight in the movement itself. To most people, it evokes a feeling of freedom, expression and culture converging together.
While dance classes might not immediately come to mind when you think about group fitness classes, it is actually a very effective form of exercise to burn calories. In fact, you may be able to burn between 300 to 900 calories during a one-hour session of mid to high-intensity Zumba.
Dance group fitness classes at Core Collective range from Zumba to Jazz and provide a unique alternative to your traditional group fitness classes.
Choosing the right fitness class for you
Even with just the four types of group fitness classes listed, it can still be overwhelming to ask yourself, "which fitness class is the best for me?"
Group fitness classes cater to a variety of fitness goals, from strengthening and conditioning your muscles to high-intensity cardio and increasing your endurance. When selecting the group fitness class, it is important to take into account your interests, current fitness level and fitness goals in order to select the class that is best suited to you.
---
Core Collective is building centres of excellence where the top fitness and wellness professionals collaborate to deliver the best services and results for our customers, all under one roof.
Click here for a comprehensive list of all the different types of group fitness classes available at Core Collective.