Core Collective 2021 Gift Guide: 15 Fitness & Wellness Gifts for the Holidays & New Year
What better than to gift your beloved friends and family some gifts to promote their fitness and wellness and express your love and gratitude?
Together with our professionals, Core Collective has come up with some of the best fitness and wellness offerings for you to pamper yourself and your loved ones over the holidays and the new year!
---
Core Collective Gift Card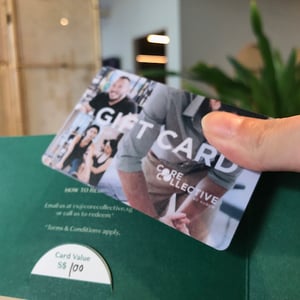 Core Collective is home to 130+ top fitness, wellness and lifestyle professionals.
Whatever your budget, the Core Collective gift card gives your receiver access to an entire suite of self-improving, self-empowering and self-optimising selections of fitness, wellness and lifestyle services, all under one roof!
---
Baker & Cook Christmas Hampers
Baker & Cook
Enjoy Baker & Cook's two customised Christmas hampers curated for a fuss-free purchase!
Deluxe Gift Hamper ($108)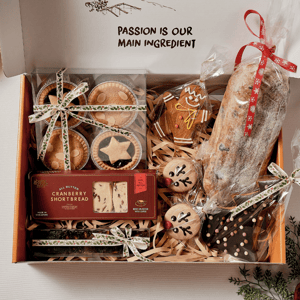 Deluxe Gift Hamper contains:
Box of 4 Deluxe Fruit Mince Tarts
Gingerbread Cookies
German Stollen
Danish Xmas Honningkage
2 Reindeer Macarons
All Butter Cranberry Shortbread
Italian Chocolate Panforte
The Ultimate Gift Hamper ($140)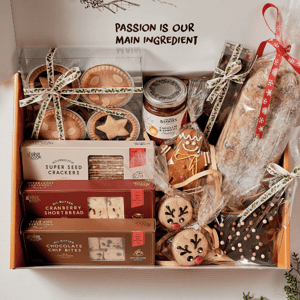 The Ultimate Gift Hamper contains:
Box of 4 Deluxe Fruit Mince Tarts
Capsicum & Apricot Chutney
Gingerbread Cookies
German Stollen
Danish Xmas Honningkage
2 Reindeer Macarons
All Butter Cranberry Shortbread
All Butter Chocolate Chip Bites
Sourdough Super Seed Crackers
Italian Chocolate Panforte
Order now for store pickup at 11 Baker & Cook locations or opt for islandwide delivery here!
Order before 5 December to enjoy an early bird discount of 15% off the gift hampers and receive a complimentary Baker & Cook book (worth $50) that is full of delightful baking and cooking recipes.
---
Summer Nail Christmas Promotions
Summer Nail Salon
Gel Manicure and Gel Pedicure (With Free Feet Treatment Care)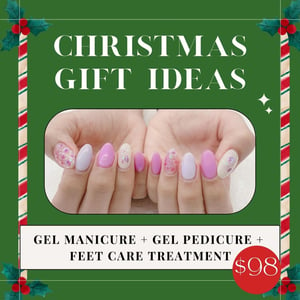 This package includes a classic manicure and classic pedicure with gel colours and a complimentary feet care treatment. Depending on the condition of the feet, a suitable mask and scrub or using callus treatment will be selected and applied.
Price: $98
Physiodermie Facial with Head Massage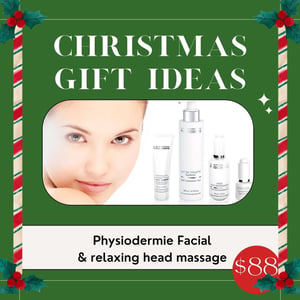 Utilising Switzerland cosmeceuticals for skin health combined with an experienced beautician, get the most suitable facial for your skin. This package includes 90mins of facial and head massage for total relaxation.
Price: $88
Callus Pedicure with Hydrating Feet Mask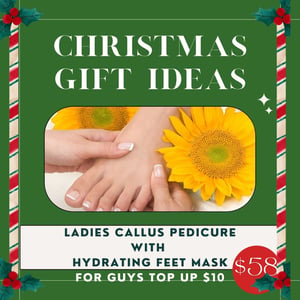 A solution for dry cracky feet, a full pedicure with the callus treatment and a hydrating feet mask.
Price: $58
All promotions are valid from 1st December 2021 to 31st December 1st 2021
---
PowerCore Reformer Pilates Classes
Viv Goh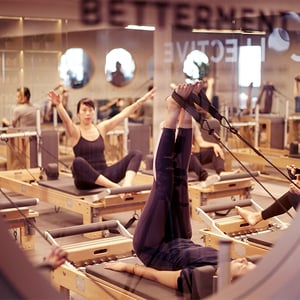 Looking for an exercise that strengthens and tones your body, while improving postural form? Discover Reformer Pilates and feel the difference!

This holiday special includes two classes of PowerCore Reformer Pilates at just $50! The package can be used at both Core Collective Anson and Dempsey.
Classes are valid for a month upon purchase. Limited slots available.
---
New Year, New Health Goals
Mitch Tugade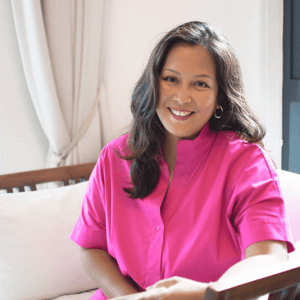 Get yourself or your loved ones geared up for a healthier year!
Set health goals for the new year with a Health Coach and stick to them. Get started with a 45-minute Health Goal setting session for $50.
Registration closes on 31st December. Appointments start 8 January 2022. Slots are first come, first serve.
---
MTS Healthgroup Gift Card
MTS Healthgroup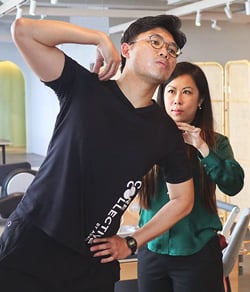 MTS Healthgroup offers specialised wellness services that focus on spinal and postural care through movement therapy supported by scientific evidence and expert knowledge.
The gift card will offer individual private assessment virtually or in-person and will provide bespoke recommendations on optimising spinal and postural help looking at injuries prevention especially during the pandemic period where most people are working from home or have reduced physical activity levels.
$100 vouchers are limited to max. of 5 per person. Valid for 6 months from date of purchase.
---
Homoeopathic Consultation and Treatment Voucher
Dr Rukshin Shah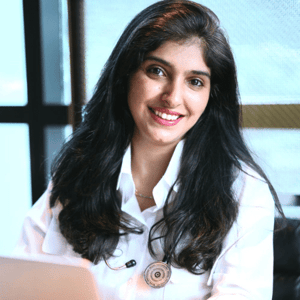 Homoeopathy has been offering a solution for all chronic ailments for 200 years. What started in Germany has rapidly taken over the world for its speciality in treating ailments from the core in a gentle and holistic manner.
This voucher entails you to a consultation with Dr Rukshin whereby after understanding your constitution, physical complaints and mental well being, she will chart out a plan to help restore vital energy to facilitate cure. Get a voucher for you or your loved one now at $150.
Promotion is valid from 15th Nov to 15th Dec 2021
---
Affirmative Coaching Gift Vouchers
Juliana Johan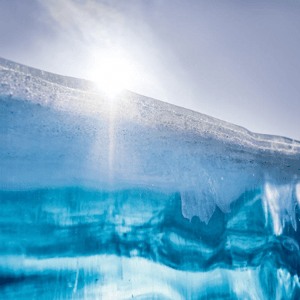 As you are searching for a meaningful gift for your loved ones, how about presenting them with the gift of insight and support?

With Intuitive Therapeutic Coach Juliana Johan, get them closer to their personal breakthroughs and inspire them to surf possibilities in their life with a:
1) 50 minute Affirmative Oracle Insight session ($189),
2) 2 hour Affirmative Life Review Coaching Session with a personalised emotional intelligence development report ($402)
3) 21 day Rapid Transformational Therapy experience ($880)
Gift vouchers are valid for 6 months upon purchase.
---
Stressbuster Preview
Dr Jyothi Kosaraju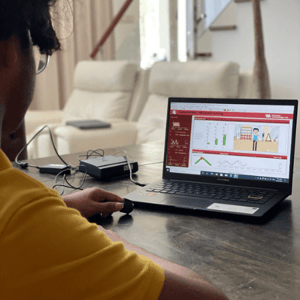 Get a glimpse of your stress profile using cutting-edge scientific instruments and learn basic mindfulness practices to self-regulate.
The session will be priced at $149.
Promotion is valid from 1st December 2021 to 10th January 2022
---
RealEase's Gift of Health Vouchers
RealEase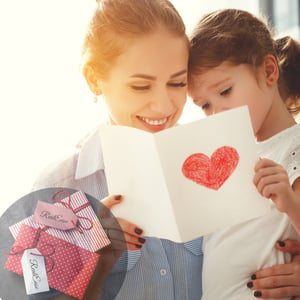 RealEase offers the gift of health and relaxation by naturally re-activating our body's innate self-regulation and self-healing mechanisms using the Spinal Flow Technique.

Express how much you care with RealEase's 60-minute initial consultation & treatment gift voucher at only $150.

Alternatively, treat yourself and a loved one with the gift of health with RealEase's 1-for-1 60-minute initial consultation and treatment gift vouchers at only $200!
Promotion is valid from 1st December 2021 to 31st December 2021
---
Zumba Fitness on Wednesdays with Bego Hualde
Musa Fit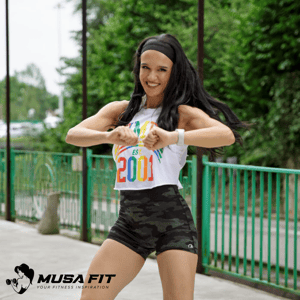 Dance your way into 2021 with 5 or 10 sessions of Zumba Fitness classes.
These classes are designed to show you the spicy Latin American / Spanish rhythms: salsa, merengue, cumbia, reggaeton, flamenco. This is the perfect present for a friend or family member who likes to work out in a fun, easy to follow and energetic way, plus burn lots of calories!
5 sessions package: $140
10 sessions package: $250
Date & Time: Wednesdays from 12.30 pm to 1.30 pm
Location: Level 22, Core Collective Anson
Packages can be bought from 1st December until 7th January 2022. Packages can start to be used as of 4th January 2022. Packages to be used by 31st March 2022.
---
1-month Zoom classes (Zumba, Pilates & Yoga)
Felicia Kaw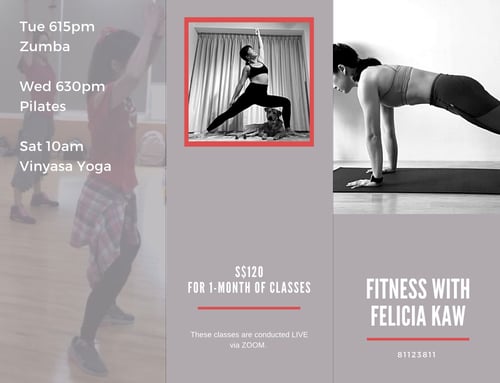 Felicia Kaw has been running regular Zoom classes for over 2 years. These are LIVE classes via Zoom.
Day & Time:
Tuesdays, 6.15 pm (Zumba Fitness)
Wednesdays, 6.30 pm (Pilates)
Saturdays, 10 am (Yoga)
Join any of these classes for 1 month at a subscription of $120!


Subscription can be started between 1st January 2022 to 31st March 2022 (month begins from day of first class)
---
Free Video Training on The Root Cause of Chronic Pain
Christojen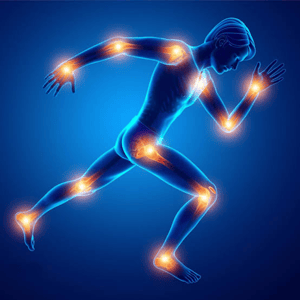 Do you like to work out and stay in shape, but suffer from chronic pain that keeps you from exercising?
Christojen has prepared a free video training for you to discover how you can prevent injury while exercising, speed up recovery on any old injuries, and get rid of chronic pain without surgery, needles or burn marks.
Click on the link and opt-in to access free training that teaches you how to:
1) How to solve the root cause of your hidden injuries
2) The proven 19th centuries method used by celebrity athletes today to double their performance & speed of recovery
3) Why common workouts like bicep curls, sit up, and squats may greatly reduce your performance and recovery
Promotion is valid from 1st December 2021 to 31st January 2022
---
Found this gift guide useful? Stay tuned for Best Fitness & Wellness Gift Ideas Part 2 releasing next week!
to our newsletter.