5 Delicious Xmas Treats to Indulge In
It's the holiday season! As we fast approach the festive period, it wouldn't be Christmas without some delicious treats to indulge in! Need some suggestions?
We've got you covered as Baker & Cook shares five of their mouth-watering recommendations!
1. Festive Gingerbread House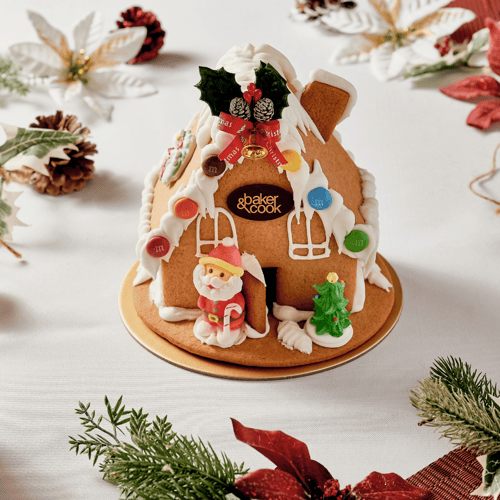 Gingerbread shaped as houses or in a humanoid shape is a very common sight at bakeries during the Christmas festive season. Using Baker & Cook's much-loved gingerbread recipe, this creative table centrepiece with sugary icing on the walls and colourful sweets is the perfect festive touch. Besides looking magical, this gingerbread house is fully edible!
2. Christmas Tree Rocher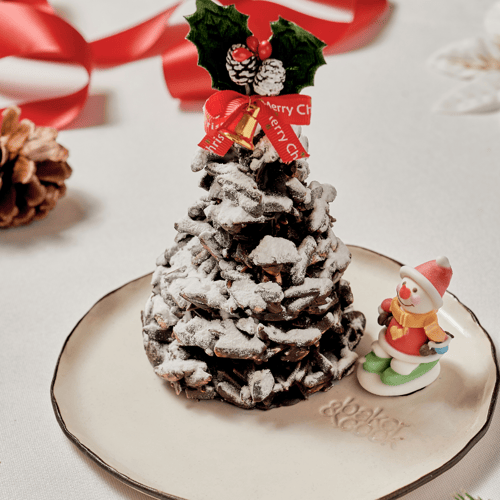 An elegant and edible Christmas tree made from dark chocolate, cranberry, citrus peel and almond – the perfect balance of sweet notes and a hint of citrus.
3. Deluxe Christmas Cake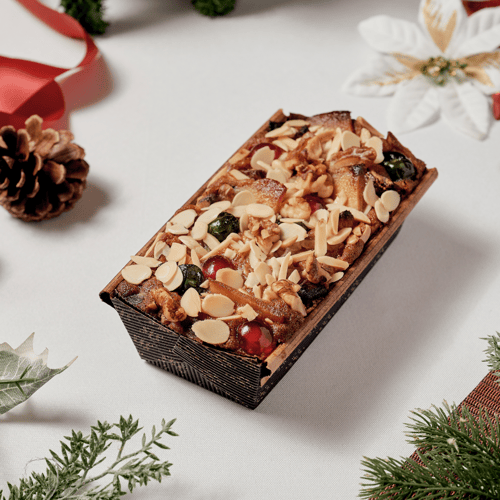 Christmas cakes are one of the most recognisable and popular Christmas treats. They are a mainstay at any Christmas table. If you're a fan of traditional fruit cakes, this one's definitely for you. This Christmas fruit cake is rich, moist and dense, spiked with a generous amount of rum-soaked fruits and topped with candied nuts.
4. Reindeer Macaron (Speculoos) and Santa Macaron (Raspberry & White Chocolate)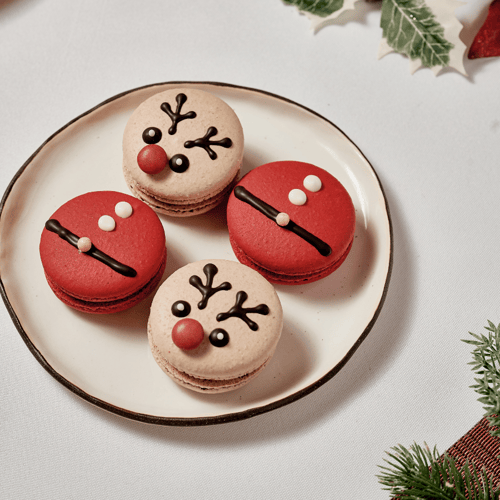 Dainty and delectable sandwich cookies with a crisp exterior
and hand piped with two different fillings - speculoos or raspberry and white chocolate. They finish in just a couple of bites so you might find yourself buying more than a couple of pieces!
5. Deluxe Fruit Mince Tarts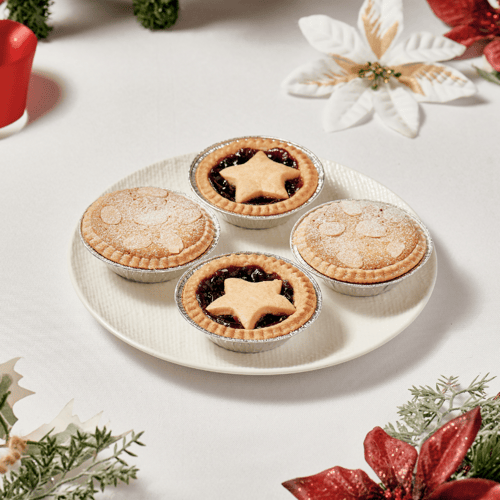 Gently filled with moist fruit mince that is fruity and lightly spiced, Baker & Cook's mince tarts are then topped with lovely almond cream, studded with toasted almond flakes and baked to perfection. A treat at any time of the day.
---
Enjoy Baker & Cook's two customised Christmas hampers curated for a fuss-free purchase!
Deluxe Gift Hamper ($108)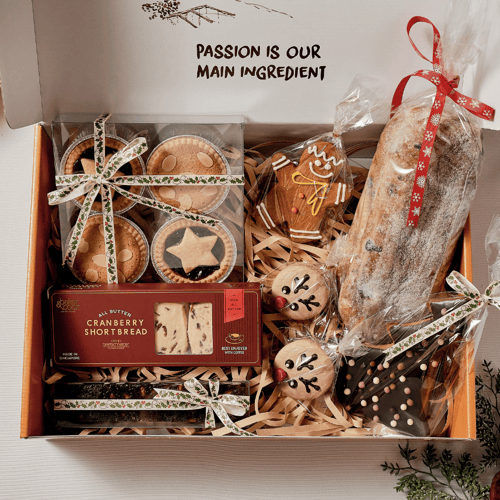 Deluxe Gift Hamper contains:
Box of 4 Deluxe Fruit Mince Tarts
Gingerbread Cookies
German Stollen
Danish Xmas Honningkage
2 Reindeer Macarons
All Butter Cranberry Shortbread
Italian Chocolate Panforte
The Ultimate Gift Hamper ($140)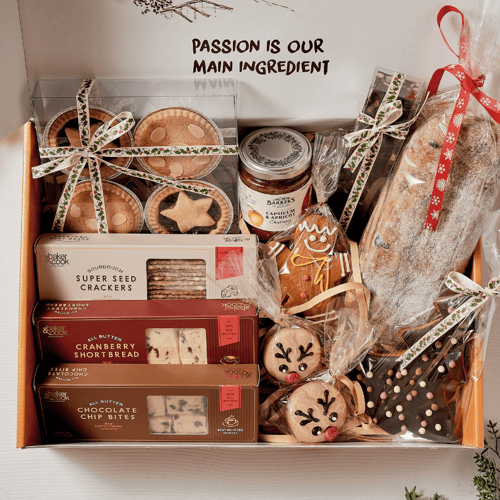 The Ultimate Gift Hamper contains:
Box of 4 Deluxe Fruit Mince Tarts
Capsicum & Apricot Chutney
Gingerbread Cookies
German Stollen
Danish Xmas Honningkage
2 Reindeer Macarons
All Butter Cranberry Shortbread
All Butter Chocolate Chip Bites
Sourdough Super Seed Crackers
Italian Chocolate Panforte
Order before 5 December to enjoy an early bird discount of 15% off their gift hampers! Alternatively, you can contact Baker & Cook to tailor an ideal hamper for you!
On top of that, you will receive a complimentary Baker & Cook book (worth $50) that is full of delightful baking and cooking recipes.
---
Featured Contributor: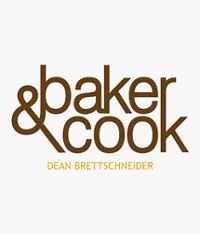 First opened in 2012, Baker & Cook is Singapore's only true artisan bakery & food store. Their bakery products are hand-crafted and made with time-honoured processes with good quality and honest ingredients. They provide a contemporary dining & shopping experience striving to enrich as many peoples' lives as possible with their 'passion is our main ingredient' attitude.
Baker & Cook is the creation & pride of celebrated Global Baker, Dean Brettschneider. With ten stores in Singapore, two stores in the Philippines and 2 stores in Saudi Arabia, Baker & Cook is a Singapore grown yet globally focussed brand, bringing the highest quality bakery items and all-day dining to your local neighbourhood.
Baker & Cook is at Core Collective Dempsey.
Connect with Baker & Cook on their website.