Psychiatry
Psychiatry is a branch of medicine focusing on the diagnosis, treatment and prevention of mental, emotional and behavioural disorders. A variety of treatments – including various forms of psychotherapy, medications, psychosocial interventions and other treatments (such as electroconvulsive therapy or ECT) is used, depending on the needs of each patient.
All our premises are cleaned regularly to ensure your safety and wellbeing.

Only available at Core Clinic i12 Katong.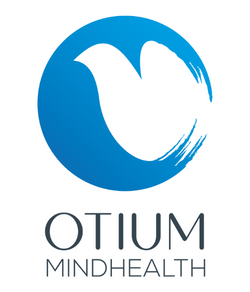 Otium Mindhealth strives to provide holistic and patient-centric care for anyone struggling with psychological distress using an evidence-based approach in a personalised manner.
Otium Mindhealth also focuses on promoting mental health awareness within the community it serves and continues to be participative and inclusive in reaching out to special groups in psychological need.
Services offered
All-age (>12yo) psychiatric assessment, including simple medico-legal assessment for conditions such as anxiety and mood disorders, psychosis, addiction, and psychosomatic disorders.
Individualised personalised treatment plan including medication therapy, psychotherapy and addiction counselling.
Capacity assessment including Lasting Powers of Attorney (LPA) certificate issuance and simple specialist reporting.
Connect with Otium Mindhealth on their website and Instagram.
Dr Lui Yit Shiang
Dr Lui Yit Shiang obtained his basic medical degree from the National University of Singapore (NUS) in 2002. He was awarded an academic medicine development award by National University Hospital (NUH) to pursue a Master of Science in Addiction Studies at King's College London and Institute of Psychiatry, Psychology and Neuroscience in 2016.
He was a Senior Consultant Psychiatrist with the Department of Psychological Medicine at the National University Hospital (NUH), specialising in addiction medicine with a keen interest in dual disorders. He had worked alongside the other medical and surgical disciplines in the hospital, particularly with Pain Management Unit, National University Organ Transplant Clinic and NUH HIV Programme, in providing mental health support and care for addiction.
He has researched the attitudes and perceptions of healthcare workers towards their patients with alcohol use problems and is interested in screening and brief interventions for substance use. Dr Lui has several scientific publications, including one quantifying the effects of a brief intervention on healthcare workers' attitudes towards alcoholics, and another describing cultural factors influencing gambling behaviours. He had authored online media articles on alcohol, gambling addiction and mental health.
Credentials
Member of the Royal College of Psychiatrists in the United Kingdom (RCPsych, UK)

Associate Member of the Academy of Consultation Liaison Psychiatry in the United States

Substance Abuse & Gambling Addiction Counsellor