Obstetrics & Gynaecology
Obstetrics and Gynaecology (O&G) is the medical specialty concerned with the treatment of conditions involving the female reproductive organs including the care of both pregnant and non-pregnant patients.
O&G services include antenatal care, intrapartum care, postnatal care, and also the management of common gynaecological problems, such as menstrual disorders, amenopause, pelvic abdominal masses, uterine fibroids, ovarian cysts, endometriosis, urinary prolapse, and urinary complaints.
All our premises are cleaned regularly to ensure your safety and wellbeing.

Only available at Core Clinic i12 Katong.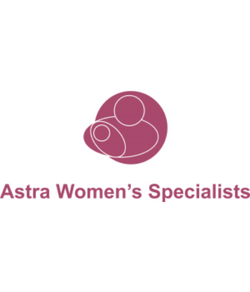 AWS the Women's Health arm of Singapore Medical Group (SMG), with a network of 17 Obstetrics & Gynaecology clinics and 1 Breast Care Centre, helmed by 16 specialists dedicated to women's health and wellness care. They believe that specialist care should be easily accessible, with their clinics ideally located in the heartlands. Their range of services includes:
Pregnancy
Gynaecology
Fertility
Birth Control
Laparoscopic Surgery
They are dedicated to seeing you through your health and wellness journey at every stage of life, by providing accurate content you can trust and connecting you to a comprehensive range of women's health services.
Connect with Astra Women's Specialists on their Website, Instagram, and Facebook.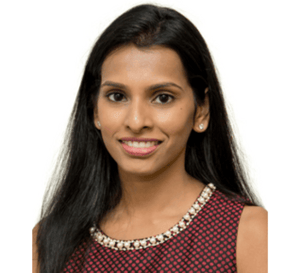 Dr Sivahami Sivananthan
MBChB (Bristol), MRCOG
Obstetrician & Gynaecologist


Dr Sivahami is a UK-trained Obstetrician & Gynaecologist, having spent 15 years in the United Kingdom. She obtained her medical degree from the University of Bristol and received her post-graduate specialist training in O&G in the Oxford Deanery, spending most of her training time at the John Radcliffe Hospital. In 2008, she obtained her membership from the Royal College of Obstetricians & Gynaecologists (MRCOG).
Dr Sivahami's practice includes all areas of general obstetrics and gynaecology. She specialises in the management of high-risk pregnancies and mothers with medical conditions (such as diabetes, asthma, thyroid and cardiac disease). She also manages women with pregnancy complications (such as raised blood pressure in pregnancy, bleeding in pregnancy, pre-term labour, and fetal growth restriction).
Her general gynaecology practice includes screening for pre-cancerous changes of the cervix (colposcopy), contraceptive management, adolescent gynaecology and menopause management. She also performs gynaecological procedures such as hysteroscopy, laparoscopy, cystectomy, myomectomy, and hysterectomy.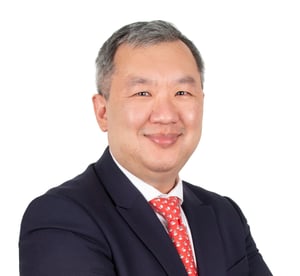 Dr Lim Min Yu
MBChB (Glasgow), FRCOG(UK)
Obstetrician & Gynaecologist
IVF Clinician
Dr Lim Min Yu graduated from the medical faculty of the University of Glasgow in 1994 and completed his specialist training in Obstetrics & Gynaecology. He was subsequently conferred as a Fellow of the Royal College of Obstetricians and Gynaecologists (RCOG) in 2018.
As an accredited IVF clinician and a fertility specialist, Dr Lim has over 10 years of experience in assisted reproductive technologies such as IVF and ICSI. Dr Lim is also experienced in the field of laparoscopic (i.e. keyhole) surgery for gynaecological conditions. His expertise in pregnancy care includes the area of Vaginal Birth After Caesarean (VBAC).
Dr Lim strongly believes in working together with his patients with regard to fertility planning. This ensures that he can customise a treatment plan for fertility or pregnancy, that is aligned with his patients' needs.