Spruce Up Your Wellness Business' Office Space for Enhanced Productivity and Customer Experience (Part 2)
Previously, we shared part one of this two-part article series on how to spruce up your wellness business' office space to enhance your own productivity and your customers' experience.
Read up on some more tips below and take your wellness space to the next level!
Instagrammable wall murals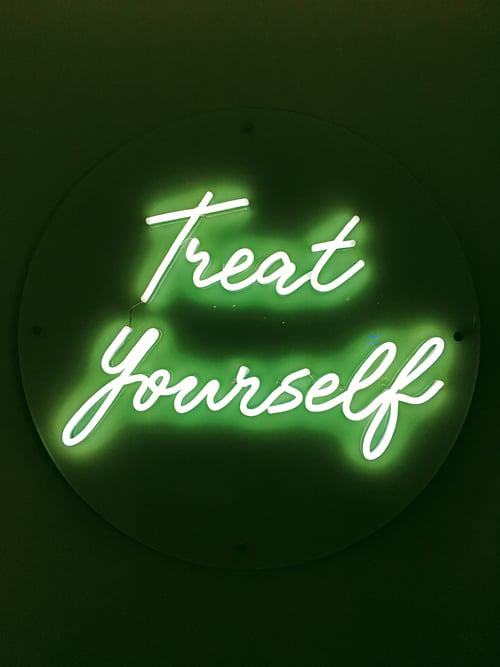 Walk through the offices of most tech companies, start-ups and modern businesses of all kinds, and you're likely to find pieces of artwork painted or installed on the walls of the space. Wall murals are a beloved element in design that don't only elevate an office space turning a dull and uninteresting room into one that's lively and inspiring, but can also work to improve the productivity in your workplace.
Walls act as a canvas that can be spruced up in an infinite number of ways. Whether you choose to frame photos that artfully display numerous photos, uplift the mood with an inspiring quote or encourage a healthy mindspace with relaxing nature scenery, wall murals are versatile enough to fit the exact branding and style you envision.
In need of some wall-mural inspo? Check out @wearelunchmoney on Instagram.
Improve air quality
The air quality in the office is important for more reasons beyond the copious amount of time that most of us spend there every day. Pollutants present in enclosed spaces tend to build and become more concentrated. As a result, air trapped within small and enclosed spaces can become more and more harmful.
Investing in an air purifier for the office can tackle the contaminants in the air and create a safer environment for you, your employees and your clients who walk through your doors.
Kids' Corner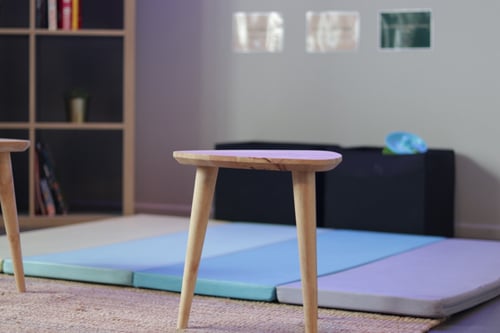 If you're a parent yourself, you'll know that happy children result in happy parents! If you have clients that are parents, consider making your space a child-friendly environment by creating a play corner where children can stay entertained while their parents enjoy your wellness service.
Your kids' corner should be a safe space where children can play, learn and discover, so leave a box of children's toys, books and colouring sets that they can help themselves to.
When waiting becomes child's play, you enable parents to comfortably spend more time in your establishment. Families as a whole will also feel more welcomed and this pays off when it makes them want to come back more often!
Enlightening corner
Besides having a corner for kids, you can also create a corner at the office dedicated to bringing a whole different kind of culture into the workplace. With an enlightening corner, you can provide books as a way to spark new and unexpected ideas, and kick off conversations between both your clients and employees! An enlightenment corner is also a great way to offer clients waiting with an enlightening form of entertainment, or your employees with a way to escape and reset their minds.
Take advantage of scenic views from your space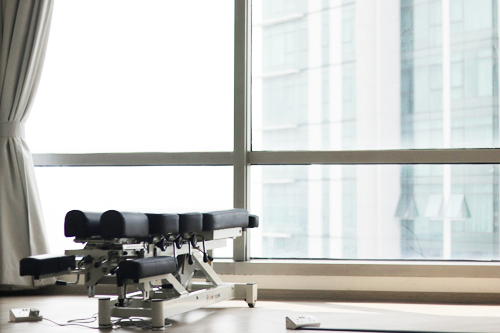 The view from offices are rarely postcard-worthy, yet research suggests that scenic views have a direct correlation with personal wellbeing and productivity.
As a wellness service provider, if you're one of the lucky few who have the luxury of parking your business in a space with stunning views (whether it's overlooking the city skyline or gorgeous greenery), be sure to take advantage of this to inspire your clients and employees. Do this by designing your interior and deciding on the orientation of your furniture with your windows in mind.
---
Core Collective is dedicated to building centres of excellence where the top fitness and wellness professionals collaborate to deliver better service and results for our customers, all under one roof.
We take pride in our beautifully designed fitness and wellness coworking spaces located at Dempsey and Anson with premium amenities, best-in-class support, and facilities to help grow our residents' businesses.
If you're a wellness professional or business owner looking for a space to conduct, relocate or expand your business, we have rooms available for rent. Click here to book a tour of our space.