How To Turn The COVID-19 Pandemic Into a Chance For a Better You
The COVID-19 virus has left its mark on the whole world. It has disrupted everything in our lives, from traveling, to shopping, to work, and even our businesses. But, how about you? Have you been affected by it?
Wait - I'm not talking about if you are infected by the virus, I'm wondering about your mental health. You see, we are simultaneously living in two worlds:
The outer world - the world of things that happened around us, the world that we see and experience.
The inner world - the world of our thoughts, emotions and feelings.
Things happen to us in the outer world but we react and process in our inner world. And while we can't always control what happens in our outer world, we are actually in control of what happens in our inner world.
This is a chance.
Think. Visualise. Create.
As a personal trainer, my career relies heavily upon meeting and training clients at the gym - something that I'm unable to do as a result of the current pandemic. What I can do, however, is create new ways to help all of my clients, an example being through online workouts. The creation of new ideas can take some time, thinking, and visualization; all done in my inner world. However, once done, they can be manifested in the outer world.
Cultivate an Attitude of Gratitude
Foster positive energy during this difficult time by using this time to cultivate an attitude of gratitude. Do this by having a daily morning gratitude routine for 2-3 minutes before getting out of bed. Be thankful and say thanks to everything and everyone that comes into mind.
Reflect
I've also been regularly reflecting upon everything I've achieved in the past and have started creating my future - all of which can be done in my inner world. I highly recommend you take this opportunity to do the same. Perhaps you'll need to learn new skills to realize your creation - but remember, it all starts with your thoughts. If you can see it in your mind - you can absolutely achieve it.
What we think is what we become. What we think is what we attract. That's the law of attraction.
The Law of attraction says that thoughts which are emotionalized become magnetized and attract similar thoughts.
Don't get me wrong, I know this is a difficult time. You may feel powerless with all the impacts that this pandemic has had on our day to day lives, families, cities or countries. And if there are other difficult thoughts lurking in your mind, remember that this whole concept of the inner and outer world can apply beyond just this pandemic. Whatever the hurdle that you're trying to overcome, seeing the world in a negative light and allowing it to consume us emotionally may just be what causes us to lose the battle.
Think of it like this; negativity only has power over us if we react to it. Do what you can to get your power back by doing one simple thing - shifting your thoughts and finding opportunities that lie in the very moment in front of you.
Be conscious of your thoughts and make them good and positive ones. Be aware that while you can't change your outer world all of the time, you can change the way you think and process what's happening to us in our inner world. Empower yourself to see new chances, and with that, you can start helping others do the same.
---
Contributor: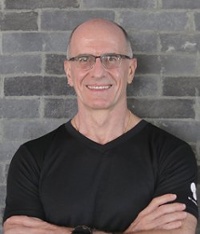 Angelo is a personal trainer and founder of SlimandFitClub. Connect with him.