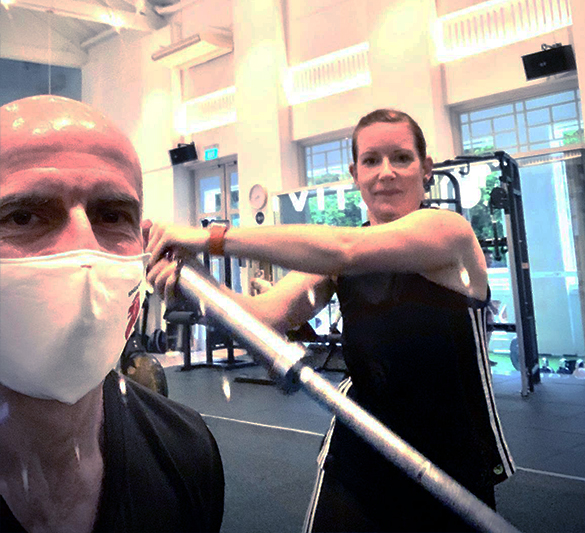 "I have been training with Angelo since September 2019, but moved to training at Core Collective at the start of 2020 because of the improved facilities and atmosphere versus my condo's gym's.
Angelo tailors a very personal program and is excellent at pushing you and making training challenging but fun. He is always full of energy and motivates you to achieve your goals.
A combination of Angelo's training and the fantastic facilities and equipment at Core Collective Dempsey, has helped me to be stronger, fitter and to lose some weight - combined with helping me balance my stress levels.
I would recommend both Angelo and Core Collective for anyone who wants to get their weight, fitness levels and/or stress relief back on track."