Fitness & Wellness Professionals Share Their Top Tips to Improve Running Performance
Whether you run for fun, are considering completing your first race, or are an experienced runner, we all have one goal in mind; to improve our performance so we can run further and faster.
In this article, Personal Trainer Sharon Ng from OMNI Strength and Performance, Chiropractor Dr Kevin Tomassini, and Run Analysis Coach Chua Jing Zhi from ALLSET, share their top tips so you can beat the clock and get ahead of all your goals in your next run.
---
Incorporate plyometrics into your training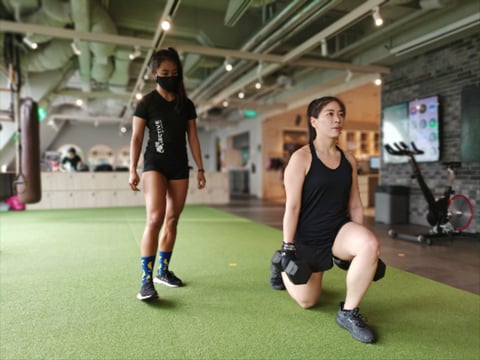 OMNI Strength and Performance personal trainer, Sharon Ng
Plyometric exercises include those such as single leg hops, jump rope, squat jumps and box jumps. They work to improve your muscle power, which can result in record-breaking running times!
When executed properly and consistently, plyometric exercises drill the muscles to transit from the eccentric to concentric contraction more quickly. This increases the rate at which the muscles produce force, ultimately reducing the time spent on the ground.

Note: Avoid rushing the incorporation of plyometric training into your programme too quickly. Instead, progressively ease the exercises into your training regimen.
Prioritise rest and recovery as much as training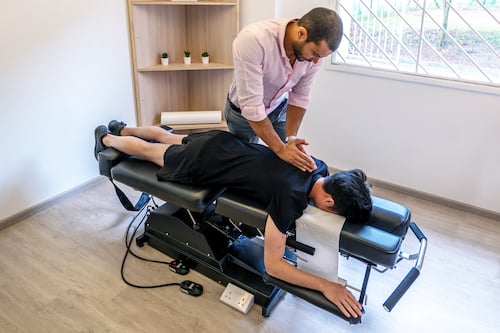 Chiropractor, Dr Kevin Tomassini
One of the mistakes that many runners make is overtraining without allocating enough time for solid rest and recovery. If you're struggling to identify what it is that could be hindering your performance, you might want to have a think about whether you're allowing yourself enough time for R&R.
If you want to take it one step further, book a massage on your recovery day to release any tight muscles. You can also consider getting chiropractic adjustment treatments to get your joints and spine realigned, so you can get back to training or on the track in your most optimal state!
Make it a habit to improve your running gait efficiency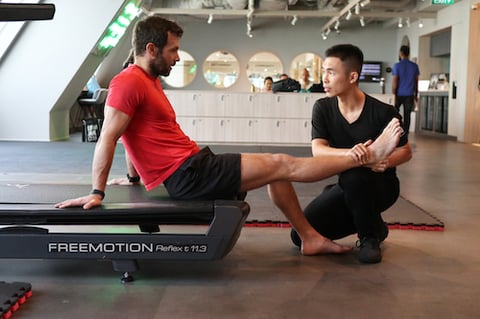 ALLSET Run Analysis Coach, Chua Jing Zhi
Make it a habit to improve your running gait efficiency by incorporating drills and strength training into your routine and treating it as part of your life as a runner.
Often, beginners make the mistake of skipping drills and strength training in their programmes and train through running only. Common reasons for this are lack of time and energy, and the fear of getting weird stares! Just understand that it's normal, and experienced runners go through that phase too.
It takes time to pick up habits, so be gentle on yourself and enjoy the process!
Invest in a performance enhancing pair of running shoes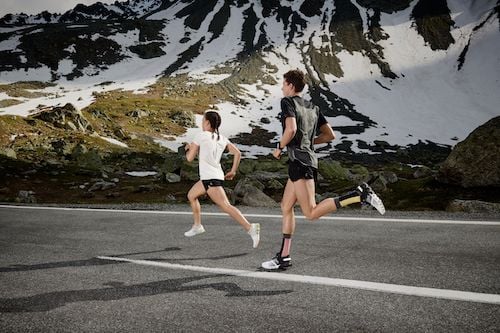 Running shoes are specifically designed to improve your running efficiency for better performance. With so many incredible brands and models out there on the market, we know finding the right one for isn't always easy, so we asked the team at
to share some of their recommendations of running shoes for different types of runners:
HOKA Clifton 7
For the everyday runner
Price S$219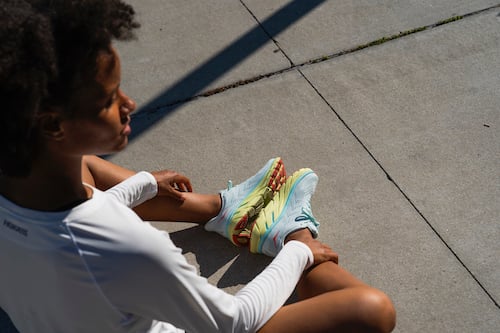 The ultra comfortable go-to daily running shoe for all levels of runners. Offering balanced cushion, a smooth ride, and a lightweight package, the award-winning Clifton series is suitable for active runners who are looking for a running shoe that can be universally used in their active lifestyle activities.

On Cloudflow
Best racer for Half to Full Marathon
Price: S$219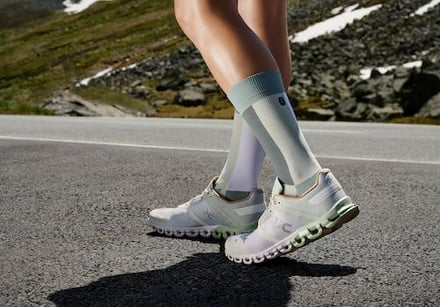 Light and responsive, the Cloudflow is your perfect speed companion on race day. As the second-generation of the podium-topping, record-breaking shoe loved by elite athletes, it's now refined with their input and enhanced with Helion™ superfoam for the smoothest of rides, softest of landings and most explosive of take-offs. The curved heel unit means better hold, durability and comfort, and the strategic taping and new lacing configuration offers sure-footed freedom and support for high-speed goals!
This shoe is also best for fast training, racing, 10km, tempo running and long interval sessions.
SALOMON Predict Soc
For a lightweight sock-like fit
Price: S$219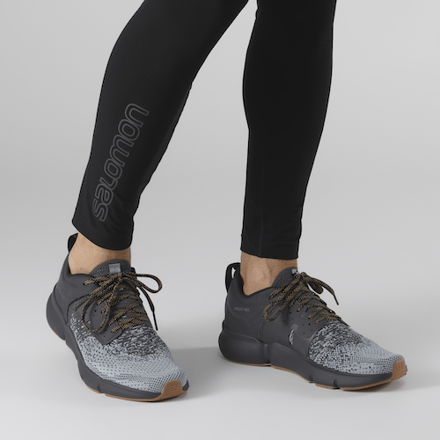 Effortless to wear before, during and after any run. A combination of anatomical decoupling with responsive Energy Cell+ cushioning allows your foot to flex naturally, activating to provide the right amount of stability as needed. The soft premium knit and innovative half-bootie construction mean the shoe fits just like a sock!
Saucony Hurricane 23
For stability
Price: S$219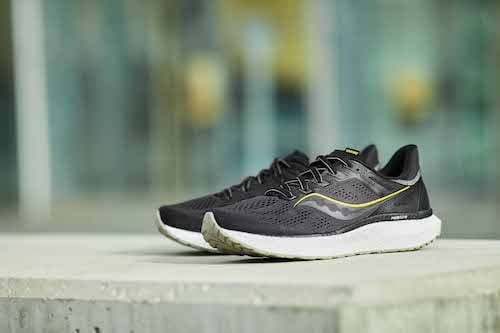 Pure luxury with a progressive approach to stability, this shoe is crafted to make running easier on your body. The supportive guidance frame works with the security of the upper to guide each step without feeling restrictive. When paired with PWRRUN+ cushioning and top-of-the-line detailing, the final result is an invigorating soft, plush ride that's quick to conquer anything.
Saucony can be found in Running Lab.
HOKA Carbon X2
For runners looking to break their PB
Price S$299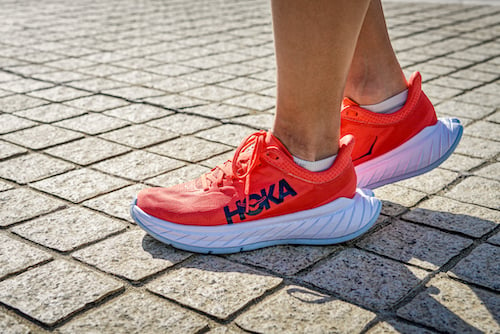 This is THE shoe worn by Jim Walmsley who smashed the American 100K record on 23 January 2021. Every runner can now join the elites in the exploration of paces beyond their own personal best barriers. A newly tuned-up and accessible carbon plated shoe - the Carbon X2 can take you farther and faster.
---
Looking to make great strides towards your running goals?
Join us in our upcoming event Run Further & Faster: A Multidisciplinary Workshop on Saturday, 27 February 2021 from 1.30 to 4.00 pm.
You'll gain knowledge to run further and faster through interactive rotational sessions with a variety of fitness and wellness professionals.