PERSONAL TRAINING
TRI Fitness
About TRI Fitness
TRI Fitness believes that people can move well pain-free. The team believes in 3 important things which are mind, body and nutrition. Focusing on these areas, their clients will be feeling great to get on with their work or life with ease. The team train their clients to thrive in every aspect of fitness which allows them to use their capabilities that they learn in the gym in their daily lives too.
Connect with TRI Fitness on their website and Instagram.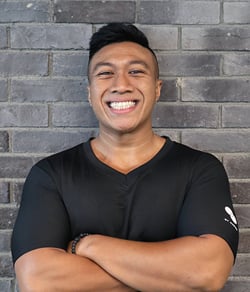 Farreez Rosman
Farreez's affinity for sports propelled him to enter the fitness industry. His passion and determination pushed him to upgrade his skills and emerge as one of the most sought-after trainers.
Farreez always ensures that his clients have his undivided attention, patiently guiding them towards their fitness goals. His sessions will undoubtedly leave you feeling exhausted yet accomplished.
Farreez subscribes to the belief of educating people, providing them with the framework, on top of their motivation, to change their lives positively.
Farreez exudes warmth and when he is not found in the gym, you can find him playing the guitar and serenading people with his angelic voice.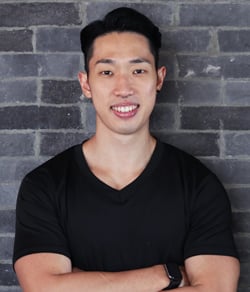 David Seah

David has been in the fitness industry for over seven years. His greatest satisfaction from his job comes from the positive impacts he makes in his clients' lives using sustainable methods which he strongly believes in when it comes to fitness.
Accountability is a value that David strongly resonates with. This is why he constantly invests his time and money into learning, to provide the best and most effective solutions for his clients.
If looking good and moving well is what you have always wanted, David can be the person that makes that change in you!
His qualifications include :
Personal Trainer Collective
PTA Global
Claire Norgate (Pre/Post Natal)
EXOS Phase 1 Mentorship
Agatsu Kettlebell Certification
Ganbaru Method (Hypertrophy Master Class)