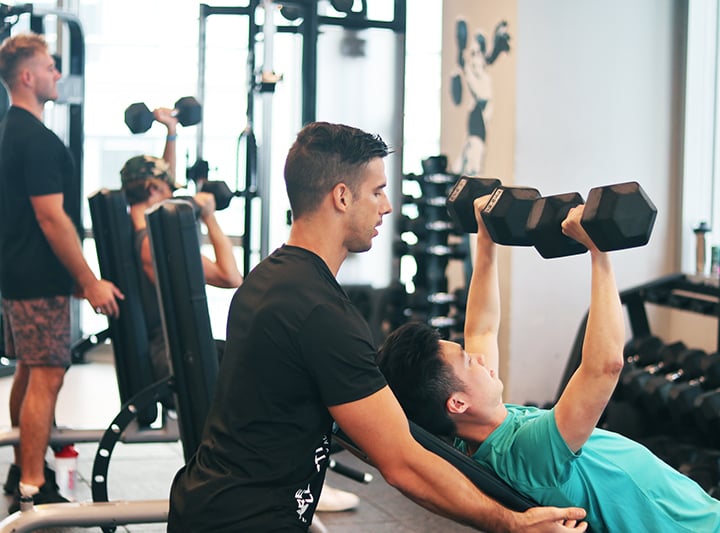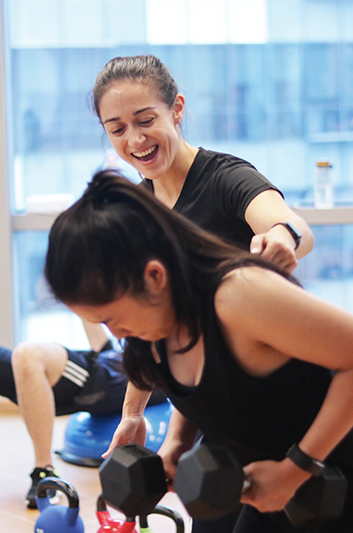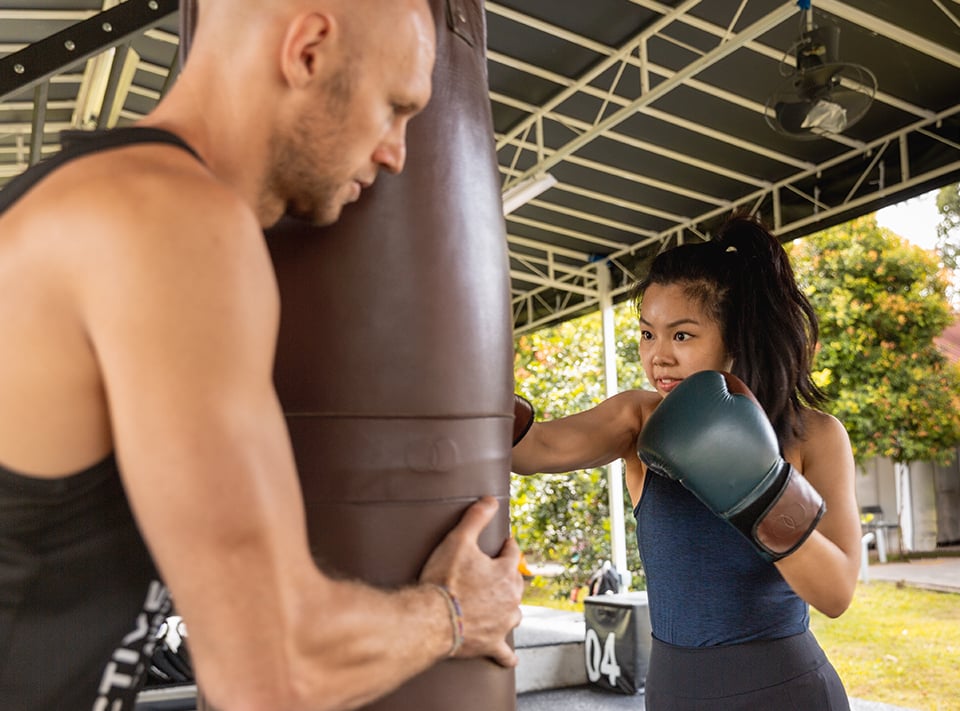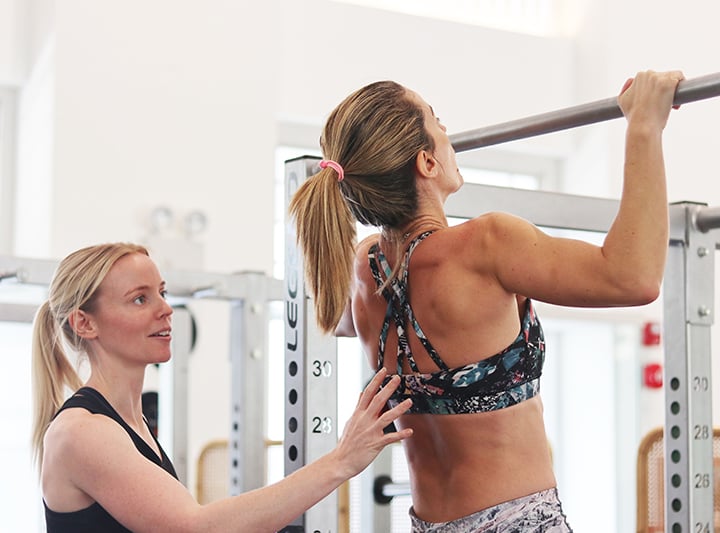 Personal Training
Achieve Your Personal Best, Together With The Best
Book your free 30-minute personal training trial and 15-minute consultation* today (limited slots per day). Specify your goals and we will match you to the right personal trainer.
From professional athletes and weight-loss specialists to physical rehabilitation experts, we house the top personal trainers in Singapore.

Whether you aim to feel more confident, perform better, or accelerate recovery, our trainers will help get you there and beyond. Personal training sessions start from as low as S$120.
GET STARTED
Submit your details below to book a free personal training trial.
4 Ways We Help You With Your Fitness Goals
Customised Programmes
Say goodbye to generic one-size-fits-all fitness programmes and regimes.
Long Lasting
Results

Solve the problem of 'plateauing' or regressing after early results.
Quickly and Safely Reach All Your Goals
Maximise the efficiency of your workouts while minimising the risks of injuries.
Enjoyment and Motivation
Develop a more positive outlook on exercise.
What Customers Say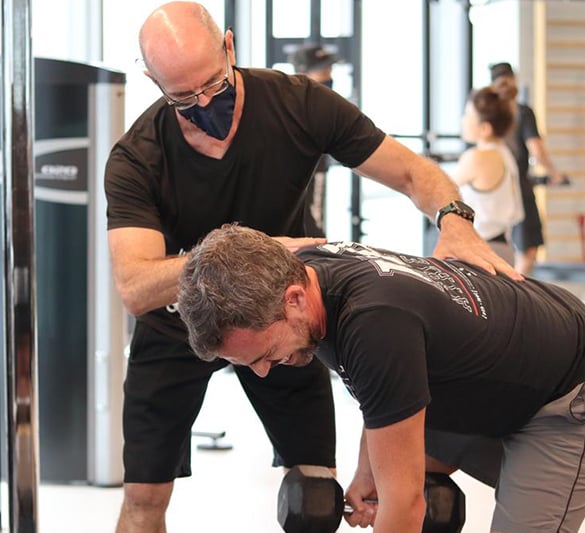 "I have been training at Core Collective Dempsey and Anson with Angelo Locher. It has been a great experience as he spent time understanding my needs/goals and customizing exercises accordingly.
I have a busy schedule with sometimes last-minute commitments and Angelo is always very accomodating. He is thoughtful, well-organised, has great attention to detail, and has a true customer service mindset.
I'd recommend Angelo to any busy executive who is looking to keep in shape."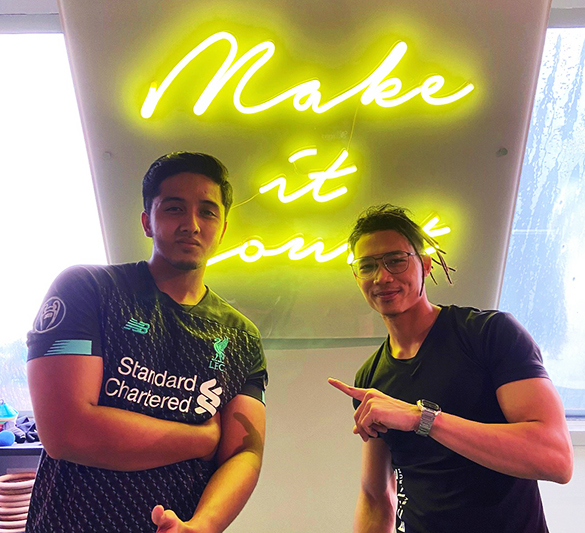 "I approached Razz on Instagram when I realised that I was unfit and couldn't enjoy playing football like I used to. Since I enjoy the outdoors, I requested to train at Dempsey.
Razz is strict on proper technique when performing exercises. He ensures that his clients are able to connect to the targeted muscles and I've also learned a lot about the body since started training with him. Besides physical training, Razz teaches me ways to adopt a healthier lifestyle and shares tips on tackling negative mindsets and behaviours.
One huge tip he shared with me is to enjoy the process throughout the fitness journey, and to take it one day at a time. I would recommend Razz to anyone who wants to start their fitness journey or to improve it!"
What Your Goals Might Look Like
• Fat or weight loss
• Increase sports performance
• Accelerate injury recovery
• Improve strength and conditioning
• Optimise pre/post-natal body
• Functional or athletic development in children
• Boost general health and fitness
Choose Where You Train
Each of our locations offers a distinct and unique experience, whether you're looking for a central location in the heart of the CBD, a culturally rich and vibrant neighbourhood in the East, an urban escape near Orchard Road, or a restorative getaway in the South of Singapore, Sentosa.


FAQs
Can I use the gym if I come in for a group fitness class?

No. Our gym is exclusively for members holding an active package with a personal trainer at Core Collective and members are only allowed to use the gym while they are training with their trainer.

Updated:

What facilities are available for customers at Core Collective?

We've got changing rooms, showers, lockers and complimentary towels available.
Water dispensers are also available around our space so BYOB (bring your own bottle).

Updated: