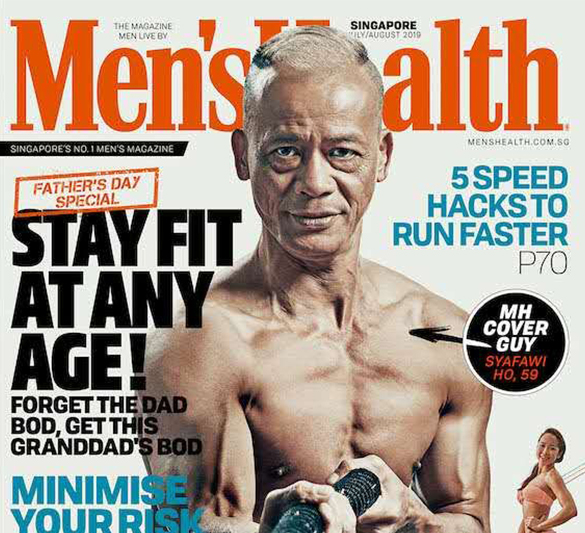 "I've was a regular gym goer but due to my mother's illness, I stopped to look after her.
When she passed on, I decided to go back to gym. As my age is catching up (I am 60 yrs old) I decided to engage a personal trainer to guide me. There I met coach Firdauz. He is very professional in his teaching method and will go all the way to help you achieve your goals.
With Firdauz, I've learned how the muscles work how to eat correctly, and I have seen a transformation in myself. I was even featured on the cover of July/August 2019 Men's Health. It's a dream come true. Thank you, Firdauz."