WELLNESS
Speech Therapy Adventures
Paediatric Speech Therapist
About Speech Therapy Adventures
Embark on a transformative journey with Speech Therapy Adventures! Our commitment guides you through communication hurdles to help you swiftly reach your goals. Our expertise includes addressing speech delays in toddlers and children, play-based interventions for Autism, and speech therapy tailored for children with hearing loss.
We also provide aural rehabilitation for adults with or without hearing aids. Empowered by evidence-based practices and practical, individualized approaches, we enable you to unlock your communication potential and flourish across all aspects of life.
Connect with Speech Therapy Adventures on their website.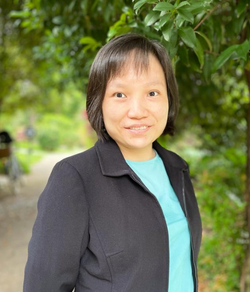 Naomi Wong
Boasting nearly two decades in public healthcare, Naomi Wong is dedicated to overcoming communication barriers, fostering enriched relationships, and fortifying family bonds.
She champions effective communication through a methodical approach, consistently honouring each individual's distinctiveness. This commitment drives her personal involvement in partnering with caregivers to create holistic, evidence-based solutions yielding swift positive results. Beyond her clinical role, Naomi excels as both a trainer and a sought-after international speaker.