WELLNESS
Speech Therapy Adventures
Paediatric Speech Therapist
About Speech Therapy Adventures
At Speech Therapy Adventures, we help you navigate the intricacies of parenting a child with additional needs. It will be a learning adventure for you, parents, and your child, with an experienced therapist guiding you on your individual path through uncharted waters. To help accelerate your child's holistic development, we provide direct intervention to incite learning through play. And we help to coach you to do the same, so that therapy can be embedded in your child's everyday life. With this two-pronged approach, we empower your family to emerge victorious in your own developmental journey.
Connect with Speech Therapy Adventures on their website.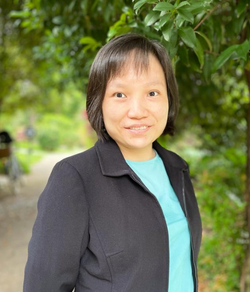 Naomi Wong
After being in the public healthcare services for close to 20 years, Naomi started her own practice to help children with additional needs to develop holistically. She partners the parents in this journey so that the parent-child relationship can flourish and the family unit emerges stronger through this adventure.
Apart from her clinical load, she also has a busy teaching life. Internationally, she is actively teaching Floortime courses to allied health professionals through the Interdisciplinary Council on Development and Learning (ICDL). Locally, she had taught Speech Therapy masters students and Audiology masters students from the National University of Singapore.
She believes that children are best taught through a developmental approach and an approach that is respectful of the child's interest which empowers the child to communicate effectively. She collaborates closely with families and professionals to jointly conquer developmental challenges.