PERSONAL TRAINING
Gym with Jones
About Aaron
Gym with Jones is a gym and lifestyle brand. They provide personalised training that suits you no matter what your goals are.
As person training usually involves one hour of training, they implement daily habits to keep you on track for the remaining 23 hours of the day, making your journey more efficient, enjoyable and achievable.
They believe in creating a lasting relationship, that means you are never left alone. From 1:1 personal training to online programmes and daily check-ins, the team behind GymWithJones ensure you are always happy and confident with your training no matter where you are.
Sustainable, enjoyable, and progressive training styles are what they believe in.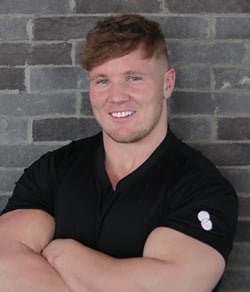 Aaron Jones
Aaron Jones has been a personal trainer in Singapore for 4 years.

Prior to moving to Singapore, he served as a commando in the British Army which is were his passion for helping people to become fitter and healthier really grew.

Aaron has worked with some of the most successful business men and women in Singapore, and manage their training around unpredictable and very busy work schedules. Implementing daily habits as well as creating accountability has proven to be a great way to help these individuals.

Body transformations, recomposition and strength and conditioning training are things Aaron can help you with to take your training to the next level.
Connect with Aaron on Instagram.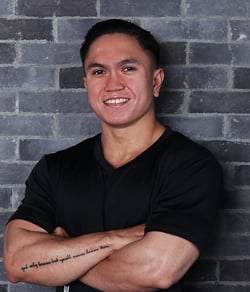 Ryan Jai Oliver
Ryan is an ACE certified personal trainer, well-versed in weight training and nutrition, and highly specialised in body recomposition, strength and hypertrophy training. As a competitive bodybuilder, his most notable achievements include being a 5-time physique champion of bodybuilding competitions.
His mission is to help as many people from all walks of life to become the best version of themselves - both mentally and physically. Ryan is a strong believer in that with hard work, discipline and consistency, anyone can look and feel good no matter their age, experience, background or genetics.