PERSONAL TRAINING
Fit Pound
About Fit Pound
The team behind Fit Pound is ready and willing to coach you to your limits and help you become the person you always wanted to be. The only way is to work hard, and at Fit Pound, you'll be encouraged to do this.
Their motto is "Pound to Fitness" - to help you punch through the wall, punch through your own negativity and self-doubt, and punch through to a better tomorrow. The only limit is you and your beliefs. They provide the tools, the equipment, the coaches. You bring the willpower, and together, you and the Fit Pound team will succeed.
Working with Fit Pound is an excellent road to a healthier and stronger lifestyle. They offer intense workouts, including boxing, where you will learn how to throw a punch and look after yourself.
The team at Fit Pound believes that we rise by lifting others, and they elevate you to be the best version of yourself. Every day is a chance to make you stronger than yesterday, and they want you to take that chance. Being weak at Fit Pound is not an option. You will achieve your goals. No holds barred.
Connect with Fit Pound on their website and Instagram.
Jason Calina
Jason Calina is the head coach and programme director of Fit Pound. He is a reputable figure in the fitness industry with more than 12 years of experience under his belt and has worked with innumerable clients over the years, of all different shapes and sizes.
He has a BS degree in Nursing and is a Certified Strength and Conditioning Specialist® (CSCS®) from the National Strength and Conditioning Association (NSCA).
Having worked across the shores of the Philippines, the Middle East, and Singapore as an elite personal trainer, his exposure to a diversified global clientele equipped him with exceptional knowledge, experience, communication and interpersonal skills.
Jason's results-driven and client-centred approach made him one of the most sought after Personal Trainer in Singapore, helping business professionals and executives build personalised and sustainable habits for long term results and success in both physical and mental health.
His vision is a world where everyone is living healthily and moving pain-free, empowering longevity.
Expertise:
Strength & Conditioning
Body Transformation
Sports Performance
Exercise Nutrition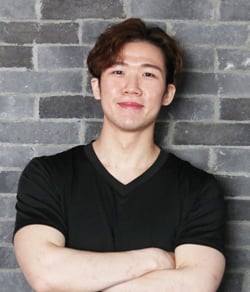 Jonathan Chua
Jonathan is an ISSA Certified Personal Trainer who specialises in fat loss and muscle building. He believes that with proper training and nutrition, anyone is able to achieve their desired fitness goals.
He is dedicated and committed to help his clients achieve their fitness goals in the most efficient and sustainable way. That is achieved largely by his focus on detailed personalised training programmes, as well as postural corrections to ensure safe and effective results.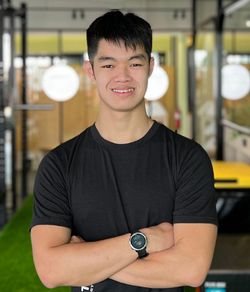 Daryl Ang
Energetic and outgoing, Daryl is a sport science undergraduate at Edith Cowan University. He graduated with a Diploma in Sports and Exercises Science from Republic Polytechnic and obtained his fitness certification from the Australian Strength and Conditioning Association (ASCA).
He has experience in conducting physical training in a group setting for general, tactical, and senior population. His fitness journey began a decade ago with the intention of living a healthy lifestyle. He enjoys running and does resistance training on a regular basis. Daryl is a firm believer of "prevention is better than cure" by exercising regularly through the means of various exercise modalities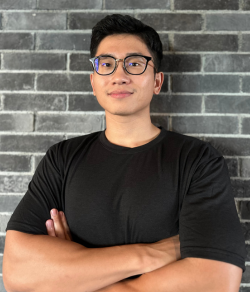 Nicholas Koo
With an impressive eight-year tenure as a state-level swimmer and ten years of Personal Training experience, Nicholas Koo brings knowledge and dedication to the fitness world. As an ACE-certified personal trainer, he upholds the highest industry standards, offering specialised expertise in weight and fat loss, general health & wellness, and strength conditioning.

Nicholas' journey began in competitive swimming, instilling in him the values of discipline and determination. His experience as a state-level athlete enables him to approach fitness with a unique perspective, recognising the incredible potential for physical transformation. He empowers his clients to achieve their individual fitness goals, tailoring programs to their specific needs.

Nicholas is more than a personal trainer; he is a wellness mentor dedicated to helping you reach your full potential. Whether your aim is to shed excess weight, enhance overall well-being, or pursue your fitness aspirations, Nicholas is your steadfast partner on the path to a healthier, happier you. Elevate your fitness journey with his guidance and experience the power of transformation.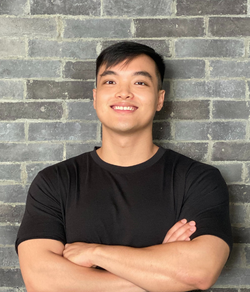 Tan Kang Quan
Kang Quan is an ACE-certified personal trainer specialising in the transformation of peoples' bodies and lifestyles through sustainable fitness regimes.
Kang Quan's younger years as an overweight teen have allowed him to better relate with others when it comes to the difficulties faced during the process of fat loss and muscle building.
This has then inspired him to harness his knowledge of strength training to first help some close friends reach their fitness goals, and with good results too. Kang Quan has since decided to make a full career switch from the field of engineering to the fitness industry, where he can continue to pursue his passion for guiding others on their fitness journey and teaching them how to overcome any challenges along the way.
He also has a huge passion for strength training which made him compete in the sport of powerlifting and has made a few achievements.
Powerlifting Achievements:
Broke u93 sub junior bench and total national record in 2015
Broke u93 junior bench and total national record in 2018
3x national U93 champion
1x U83 Asian champion
Nominated and participated in 2018 International Powerlifting Federation World Classic Championship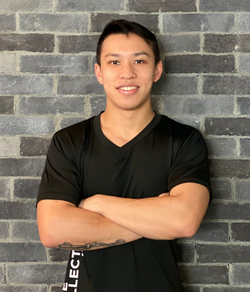 Kennard Chia
Kennard is a professional personal trainer who helps clients looking to achieve their fitness goals but doesn't know where to start. He focuses on being able to provide the best service to ensure his clients are well taken care of, especially those dealing with injuries that prevent them from training.
Qualifications
Certified Personal Trainer
Behaviour Change in Exercise (PTA Global)
Exercise & Stress Management (PTA Global)
Precision Nutrition Level 1 Certified
Proprioceptive Deep Tendon Reflex (PDTR) - Foundation/ Intermediate/ Advance
Dual Zone Myofascial Release - Level 1
Rehab Express
Gary Ward - Closed Chain Biomechanics of Lower Limb/ Upper Limb
NKT Level 1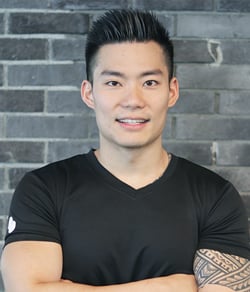 Yong Poh
Yong Poh (YP) is a Personal Training Academy Global, International Sports Academy and United States Sports Academy certified personal trainer.
In his 6 years of being in the industry, YP's accomplishments include his recognition as True Fitness' Top Trainer among all of their Singapore branches for 3 consecutive years (2016-2018). He has also been featured on the Straits Times, I-fitness magazine and Men's Health.
As a commitment to assisting his clients achieve all their fitness goals, YP focuses highly on each of their fitness levels to create highly personalised training plans. He's also particular with prescribing form and postural correction for all exercises in order to maximise the effects of exercise for fast and safe results.
Qualifications
AAA Fight Class Level 2 Kickboxing Instructor
Participation in MMA by Evolved Mixed Martial Arts
Dual Zone Myofascial Release
CPR & AED provider by I-Revive SG