Holiday Activities for Kids to Enjoy During the Christmas Break in Singapore
For most of us this year, the Christmas holiday will be spent here in Singapore but that's not to say the kids can't enjoy a jolly good break!
Why not consider some (or maybe even all) of these fun and exciting children's activities and programmes? We guarantee they'll have your child not only creating lots of wonderful memories during this holiday, but also staying well stimulated and active throughout it!

Nature Play with Kidmando at Wildlings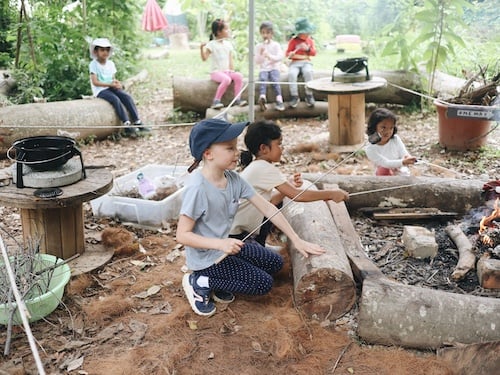 Here's something that'll get the kids excited about getting out of the house! At Wildlings, children can explore, play and learn in the vast outdoors, all while connecting with the natural world in an incredible nature space located in the heart of Dempsey.
This Christmas season, Coach Eve from Kidmando will help your kids make the most of the Wildlings home, using the equipment and environment to run a natural fundamental movement skills class which will develop the children's locomotor, stability and object control skills!
Plus, to celebrate the festivities of the most wonderful time of year, kids can expect lots of Christmas cheer in the Christmas-themed Kidmando's class on the 17th December 2020. Our guess is that this will be a popular one, so be sure to sign up for it real soon!
Click
to find out more or book now.


Swish Swimming "All Things Aquatic & Festive" Holiday Camps
Swish will be running two of their most popular camps - "Umpa Campa" (4-7 years old) and "Level Up" (5-9 years old) over the holiday break to keep the kids active and amused while developing extra aquatic skills. The camps will be garnished with some festivity to celebrate the season and over the course of five days running from 9am – 12pm at $395.

Use this break to get your kids water-confident AND competent in "gentle on the skin", temperature controlled pools. They will be running morning programs to kickstart the days, giving you some time to catch up on some of your "end-of-year" list, guilt-free, knowing they are fermenting lifelong skills for an aquatic lifestyle.

Register your details
and a friendly Swish crew member will let you know what's still available. Please note that many camps are already full before January 2021, but waitlists are open so get in super quick by answering the few questions
.

Holiday Camps with Centre Stage School of the Arts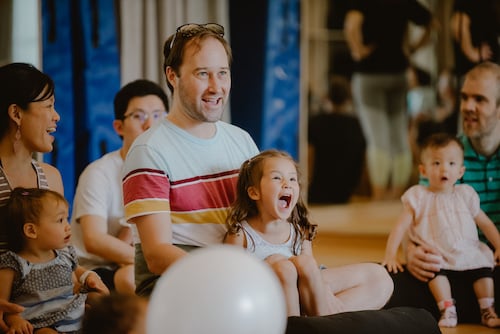 Over the Christmas Season, Centre Stage School of the Arts are offering a bunch of Festive Holiday Camps running between 23 November and 24 December.
These weekly camps will take place over 5 days for 3 hours each day and are jam-packed with activities for children to explore drama, music, movement, arts & crafts, and many other imagination-stretching activities!
Click
to find out more or sign up.


Children's Personal Training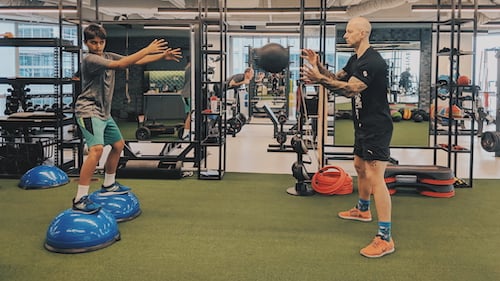 Let this holiday be the start of your child's new found love for fitness when you pair them up with an experienced personal trainer who will nurture fun, safe and effective personal training sessions.
Whether your child could use some training to help elevate their performance in a particular sport, work on their general fitness, or develop their own healthy habits to grow with them as they grow older, a children's personal trainer will get them there and far beyond!
Meet our
for children.
---
Core Collective is building centres of excellence where the top fitness and wellness professionals collaborate to deliver the best services and results for our customers, all under one roof.
Click
for a comprehensive list of the different fitness, wellness and lifestyle services available at Core Collective.