PERSONAL TRAINING & WELLNESS
ALLSET
Strength & Conditioning Coach
About ALLSET
ALLSET helps you enjoy a better quality of life through healthy habits.
They believe that your health matters not just to you, but also to those around you. It's hence their company's mission to make health services more accessible to everyone.
When you work with them, you can expect top-quality professionals who count SEA Games champions, everyday folks, cancer patients, children, etc. as satisfied clients.
You can also expect benefits and insights from their partners, which include global brands like Garmin, Polar, and AIA.
Find out more about ALLSET on their website, YouTube, LinkedIn, Facebook, Instagram and Tik Tok.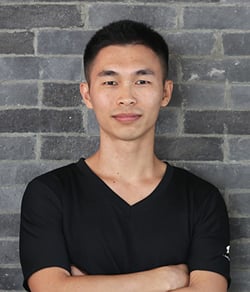 Chua Jing Zhi
Jing Zhi believes a healthy body helps you, and by extension, those around you, enjoy a better quality of life.

If your aim is to improve your run and/or triathlon, you can be sure his strength and conditioning sessions will be of value to you.

Money-back guaranteed.

His satisfied clients include Southeast Asia Games champions, elite age-groupers, as well as executives who are new to the sport.

In his competitive years, he was the aquathlon varsity team's vice-captain and a frequent podium finisher. He has also completed multiple Ironmans and ultra-marathons.

To this day, he remains an avid athlete despite his commitments as the CEO of ALLWIN Services.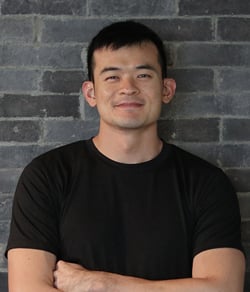 Lim Tze Wei
Tze Wei provides you guidance that'll safely get you stronger, play your sports better, and rehab you from your injuries.

He believes in educating you to be independent in your own training. Hence, you can expect to learn competent exercise techniques and identify technical flaws with his coaching.

If you are interested, he can also guide you on Olympic weightlifting, as that has been his main athletic pursuit since 2017. In fact, he's been an athlete in multiple sports for the past twenty years, eight of which he also doubled up as a coach.

You can therefore feel safe approaching him no matter your background; his past clients range from those seeking weight loss for wedding, to beginner and experienced weightlifters.

With him, you will be developing your body awareness and technical competency in a safe environment, as that was the pivotal moment for him in appreciating quality coaching.

When you require, he will also tap on the scientific principles he learnt through formal education to dish out advice. The topics he studied include optimal training, nutritional routine, recovery methods, etc.

If you're aiming to achieve your training or sporting goals injury-free, he'd love to know you better!
Qualifications and Experiences:
Deakin University Bachelor of Exercise & Sport Science
Edith Cowan University Master of Exercise Science (Strength & Conditioning)
International Weightlifting Federation (IWF) Club Coach Level 1
2019 Singapore Weightlifting Age Group Challenge Champion (73kg weight category)
2019 & 2021 Singapore National Weightlifting Opens 1st Runner-Up (73kg & 81kg weight categories respectively)