PERSONAL TRAINING & WELLNESS
ALLSET
Strength & Conditioning Coach, Physiotherapist
About ALLSET
ALLSET helps you enjoy better quality of life through healthy habits, because they believe your health matters to not just you, but also those around you.
They see meaning in helping you get healthier.
At ALLSET, you can expect passionate professionals in physiotherapy and personal training. They are people who count SEA Games champions, everyday folks, disabled persons, kids, and more as satisfied clients.
Surgeons and doctors trust them to guide you through rehab to top performance, and they've learnt to treat everyone compassionately.
Together with SportSG and dedicated medical partners, their company is also working on an Allwin app, a platform which aims to make professional health and fitness services more accessible for you.
Connect with Allset on their website, Facebook, Instagram and LinkedIn.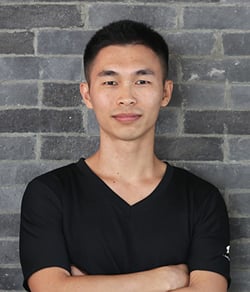 Chua Jing Zhi
Jing Zhi believes a healthy body helps us, and by extension, those around us, enjoy a better quality of life.
If your aim is to improve your run and/or triathlon, you can be sure his strength and conditioning sessions will be of value to you.
Money-back guaranteed.
His satisfied clients include Southeast Asia Games champions, elite age-groupers, as well as executives who are new to the sport.
In his competitive years, he was the aquathlon varsity team's vice-captain and a frequent podium finisher. He has also completed multiple Ironmans and ultra-marathons.
To this day, he remains an avid athlete despite his commitments as the CEO of Allwin Services.
He is available 6-8 am on weekdays.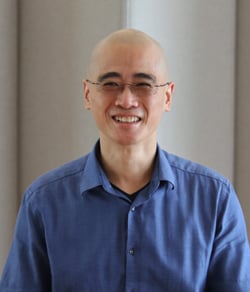 Peter Limb
Peter believes in holistic care and enjoying quality of life at any age.
If you are looking to ease your pain and regain the quality of life you deserve, he is committed to help.
Since graduating from University of Sydney in 1999 with a degree in Physiotherapy, he has treated a wide range of conditions - from mobility impaired children with cerebral palsy, to office workers and sport enthusiasts with pain.
You'll find him passionate about pro-bono work, which at one point saw him help train and aid the injuries of fellow endurance athletes.
To this day, he remains a recreational runner.
He is fully registered under AHPC, and has worked in various public and private settings.
Working with various dynamic teams in the past has taught him to be humble, do his best, and most importantly to treat others with kindness and respect.