PERSONAL TRAINING
Tom Hine Personal Training
About Tom Hine
Tom Hine Personal Training provide premium Personal Training services to people looking to lose body fat, build muscle and transform their bodies.
Specialising in Body Transformations, they believe in a friendly yet results-driven approach to training.
They train in a highly-professional, welcoming and safe environment while also ensuring the level of intensity and attention to detail necessary to achieve life-changing results for their clients.
Connect with Tom Hine Personal Training on their Website, LinkedIn, and Instagram.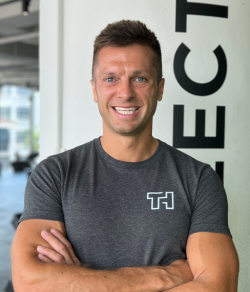 Tom Hine
Founder & Personal Trainer
Tom is an experienced Personal Trainer with close to 10 years in the industry - both in the UK and Singapore. Originally from Scotland, he founded Tom Hine Personal Training in November 2021, and the company has been going from strength to strength ever since. Tom specialises in Body Transformations and has experience coaching clients from a diverse range of backgrounds. His results speak for themselves.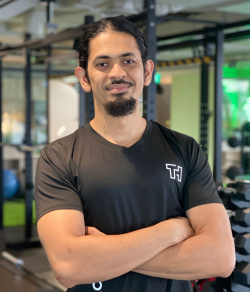 Muhammad Al Amin
Personal Trainer
Al is a seasoned Personal Trainer with experience coaching in several gyms across Singapore. He specialises in Body Transformations, Strength Training, and Sports Massage Therapy. Al also used to be a professional chef, so you can count on him to dish out top-quality meal prep advice!