Wellness
The Nutrition Clinic
About The Nutrition Clinic
The Nutrition Clinic helps motivated women regain their energy, focus, gut and hormonal balance – without extreme lifestyle changes so that they can reclaim a vibrant life, even if they feel unheard and don't know what to do next.
Connect with The Nutrition Clinic on their Website, Instagram, Facebook, and YouTube.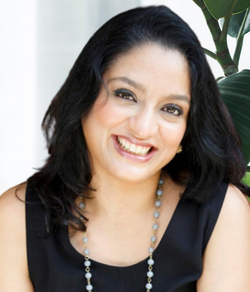 Dr Pooja Vig
Dr Pooja is trained in Functional Medicine and has been practising in Singapore for over 12 years, having seen over 3500 clients. Pooja's approach is empathetic and kind - because she knows first-hand what it feels like to be struggling with symptoms - overwhelmed and confused by what to do next.
Dr Pooja is an expert at using a combination of integrative nutrition, functional lab assessments, and consideration of the lifestyle and environment of a person to effectively address the most stubborn health problems and imbalances.
"Wellness and nutrition isn't cookie cutter - it has to take into account behaviour, lifestyle, stress and sleep too. We can never forget the person behind the symptoms."
Qualifications
BSC (HONS), Microbiology
DR Kalish Functional Medicine Mentorship
Certificate of Nutrition and Metabolic Medicine (University of Bridgeport)
AFMCP by The Institute of Functional Medicine