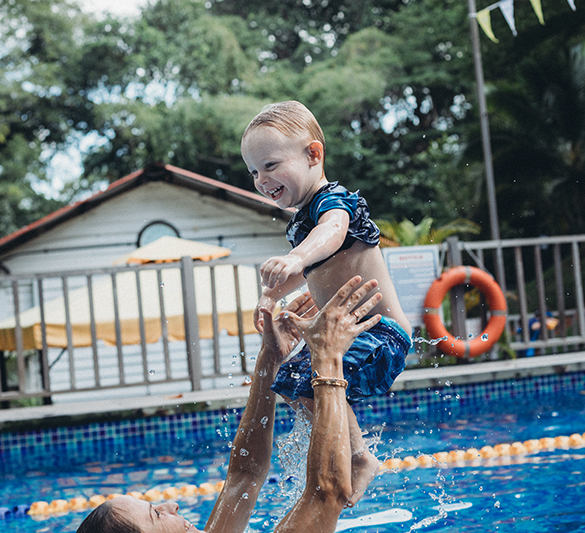 "When I decided to start a family, I knew that swimming would be a priority for us. Living in Asia meant that our children were constantly surrounded by water and it was so important that my children were confident with water from a young age.
I began searching from a suitable swim school when I was pregnant with my first child and found SWISH!. When I met Kristen (founder of SWISH! Swimming), I was immediately drawn to her passion for swimming and the emphasis she put on giving children confidence in the water, while teaching them how to have fun safely.
I've had three boys who have all attended swim lessons with SWISH! and who all have a huge passion for the pool. It's because of SWISH! that my children not only love swimming, but are also very capable swimmers. I never dreamt that at such a young age, they would all be swimming so well and more importantly, love it.
Kristen and the team have found the perfect balance of fun and development and this is invaluable in a swim school. After six years of my three boys attending SWISH! swimming lessons, we wouldn't consider going anywhere else."