WELLNESS
Sofia Wellness Clinic
About Sofia Wellness Clinic
Sofia Wellness Clinic is a private counselling and psychotherapy clinic in Singapore. They offer professional counselling, psychotherapy and therapy services for teenagers, adults, couples and families to help them overcome life challenges and flourish as individuals. They are a team of qualified counsellors and psychotherapists committed to delivering the highest quality care to our clients, and use effective evidence-based counselling approaches such as Cognitive-Behavioral Therapy (CBT), Dialectical Behavioral Therapy (DBT), Acceptance Commitment Therapy (ACT) and Gottman Method Couples Therapy. Through personalised counselling treatment plans, their therapists will work together with you in a safe, private environment (both in-office or online) to achieve your personal goals.
Connect with Sophia on her website, Facebook and Instagram.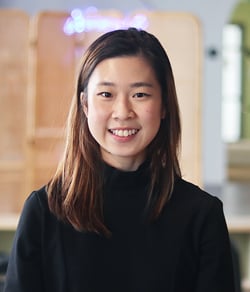 Sophia Goh
Sophia Goh is a professional counsellor and psychotherapist based in Singapore. She holds a Master of Arts in Counselling and Guidance and is the founder of Sofia Wellness Clinic. She is passionate about helping individuals lead successful, fulfilling and well-meaning lives – one that they would be eager to jump out of bed for. She works closely with teenagers and adults to help them overcome life challenges and flourish as individuals.
Sophia believes that counselling and psychotherapy should be as accessible and as normal as going to the gym, or getting a haircut. Instead of paying attention to our mental health only when issues arise, she believes that our mental health is an important aspect of human functioning that anyone can strive to improve.
Her areas of expertise are in Depression, Anxiety and Stress Management, Anger Management, Life Transitions, Career Counselling, Relationship and Self-esteem Issues. She also works with teenagers and parents on Child and Adolescent Issues, Peer Pressure, Bullying, Academic Stress and Difficult Parent-Child Relationships.
Sophia holds a Master of Arts in Counselling and Guidance from National Technological University and a Bachelor of Business Management from Singapore Management University. She is a Certified Holistic Nutritionist and a Mindfulness trainer (Mindfulness for Well-Being and Peak Performance, Monash University).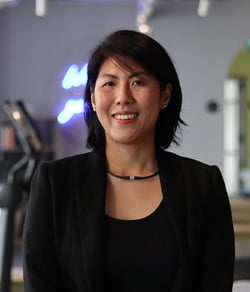 Kathleen Chong
Kathleen Chong is a counsellor and psychotherapist. She holds a Master's Degree in Counselling and Guidance from Nanyang Technological University, Singapore and has previously worked in a wide range of roles in both management and counselling.
Kathleen is passionate about helping people gain a better insight into their psychological and physical wellbeing. Her approach is to seek to understand her client's experiences and life journey, and work with them on a one-to-one basis to help them achieve their goals and full potential.
Kathleen has experience working with people of all ages in matters ranging from academic and work-related stress to their relationships with others. She believes in taking an integrative approach and uses evidence-based therapy. She also has a keen interest in Glasser's Choice Theory and Mindfulness.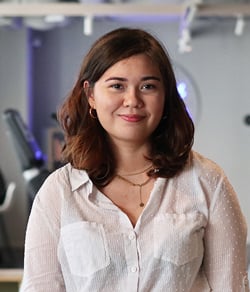 Alexandra Bohnen
Alexandra is a trauma-informed counsellor and psychotherapist with Sofia Wellness Clinic. She is devoted to providing inclusive, accessible therapy to all who want it, reaching out with empathy and compassion to heal the wounds we bear by simply being human.
Alexandra is experienced in providing individual therapy for adults who struggle with relationships, identity, sexuality, low self-esteem, depression, anxiety, phobias, stress management, and more. She believes strongly in helping her clients dig deep to understand themselves better, bringing forth their natural strengths and resources. To do so, Alexandra cultivates a warm, non-judgmental space in which clients can feel safe and empowered to explore their challenges.
Working from a person-centred manner, she meets people where they are at and encourages meaningful change. Informed by Cognitive Behavioural Therapy, Solution Focused Brief Therapy, Acceptance and Commitment Therapy, Dialectical Behaviour Therapy, Mindfulness, Schema Therapy and attachment theory, among other modalities, she adapts her practice to suit each individual.
Alexandra holds a Master of Counselling and is committed to ethical practice, attending regular supervision. In her professional development, her passion is in learning more about attachment and the patterns we develop to survive our childhood or other situations that no longer serve us.

Claire Leong
Claire is a professional counsellor based in Singapore. She holds a Masters of Counselling from Monash University and a Bachelor of Arts in Psychology from Murdoch University. She has also completed a course in General Psychiatric Management for Borderline Personality Disorder from Harvard Medical School and an Equine Experiential Education (E3A) Certification course.
Claire believes that wellness goes beyond the absence of illness; it is about thriving in different aspects of life. Her mission is to journey with clients to have a deeper understanding of themselves so that they may learn to tap on or build new strengths to achieve their life goals. Equipped with first-hand experiences of psychiatric treatment and its challenges in Singapore, she has developed a passion for helping others to overcome life's many challenges in order to live life to the fullest.
Claire is passionate about working with people who are facing mental health challenges looking to improve their lives, especially youths and families. With the assistance of therapy horses, Claire has worked with youths and families with socioemotional challenges, intellectual disabilities, special needs, and mental health challenges, and elderly with depression and/or dementia. Believing that everyone is their own expert, Claire uses a person-centred approach in all her work.