WELLNESS
Lushn Health Chinese Medicine
About Lushn Health Chinese Medicine
Lushn Health is a MOH-registered physician clinic founded by a 2nd-generation Taiwanese TCM family. We believe that everyone deserves to live a full and comfortable life where health issues are addressed at the root with proven solutions that promise quality, safety, and efficacy. Our physicians are fully-certified by the TCM Practitioners Board of Singapore and are well-equipped with the knowledge of both Eastern and Western healing modalities.

The LushnHealth Experience™ includes an introductory consultation and an in-depth analysis of your body's specific constitution before formulating a personalised healing programme that integrates precision TCM methods to deliver tangible results for i) internal body issues, ii) women's health and pre/postnatal care, iii) acute and chronic pain, as well as iv) hair and skin quality.

As the first TCM clinic in Singapore to receive a cybersecurity accreditation by the Cyber Security Agency of Singapore, patients can feel assured that their personal privacy is well-protected and aligned with the high standards set out by the CSA. Online consultation and herb delivery are available.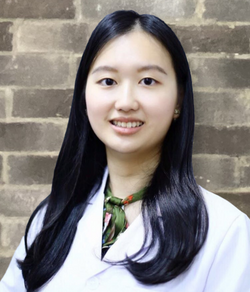 Chen Ying Chu (Cora)
Registered TCM Physician
Physician Cora Chen Ying Chu 陳瀅竹 is a MOH-registered Chinese physician from a 2nd-gen Taiwanese TCM family with many years of experience in helping people to increase energy levels for overall productivity, manage pain and chronic diseases, and boost self-esteem through acupuncture and herbal medicine.

During the pandemic, Cora has contributed extensively as a frontline primary care service provider while at the same time conducting in-depth research and clinical trials on the topic of "Women's Health in Singapore" as part of her Master's degree in Chinese Medicine. Cora is a mentee of the reputable Prof Li Sai Mei from Guangzhou University and is now widely recognised in Singapore as an authority in women's health.

Aside from her clinical practice, Cora has a passion for learning and teaching. She is frequently invited to publicly share her knowledge through TCM workshops and public health talks, writing articles for newspaper and magazine publications, as well as speaking on local radio.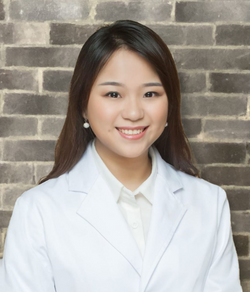 Sheryl Teo Keng Teng
Registered TCM Physician
Physician Sheryl Teo Keng Teng 張敬婷 is often described by her friends and patients as a kind, caring, and gentle person. Being a young mother herself, she relates well to many of her mummy clients and is able to patiently explain the role of TCM in their pre and postnatal care and overall wellness for mummy and baby.

From a young age, Physician Teo and her family have benefited greatly from the use of medicinal herbs and this sparked her interest to deepen her understanding of natural healing through the study of TCM. After completing her Bachelor's Degree in Chinese Medicine from the Singapore College of TCM and GuangZhou university, she continued to further her study of advanced TCM techniques such as Fu's Subcutaneous Needling and heat-sensitive moxibustion.

In 2015, Physician Teo became a MOH-Registered TCM Physician in Singapore and has dedicated the last 7 years of her clinical practice to helping many with pain management, internal medicine, paediatric diseases, and paediatric tuina. She speaks fluent Mandarin and English and is a firm believer of personalised treatment solutions for optimal results.