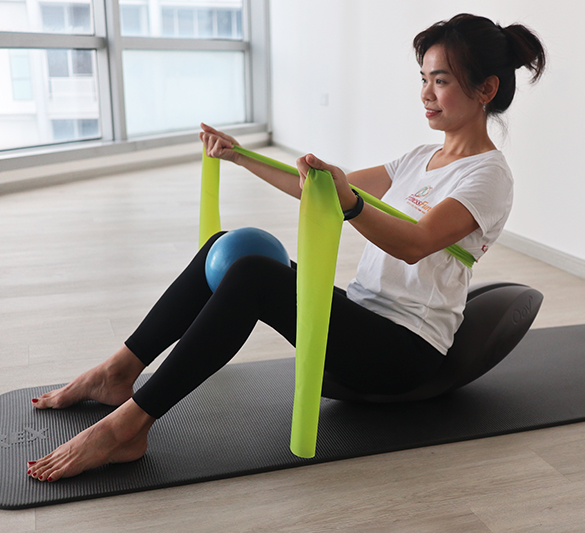 The image above does not portray the real person who provided this testimonial.
"I was initially recommended by my husband to try out Lucretia's classes. Since then, I have been attending Pilates Mat classes conducted by Lucretia for the past four years.
They've certainly helped to relieve and eliminate my back issues which had been troubling me for years and the quality of my life is better. I am fitter, I move better and I know what exercise to work on when my back acts up on certain days.

During Singapore's circuit breaker period due to COVID-19, I didn't miss any of my pilates classes with Lucretia because she put in so much effort to ensure I could continue my pilates classes virtually. Because of this, I managed to keep fit while maintaining a safe distance from people.

I'd recommend Lucretia's class for anyone who may be experiencing any structural issues, or simply longs for a nice movement experience."