WELLNESS
Lauren Yeo, ReSTART
About Lauren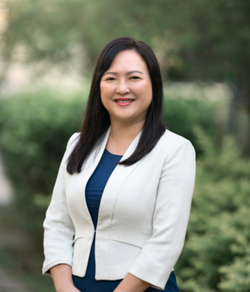 Lauren Yeo
Founder
Lauren is a professional counsellor with a Masters Degree in Counselling and Guidance; as well as an accredited parenting coach. People who have been with her a long time know that she joined this profession with a simple goal - to help her child become a happier and more confident person. As she went deeper into what she does, she realised that this was what she really wanted to do. To help and make a little difference.
Lauren believes that while life's journey may not be smooth-sailing all the way, we can choose to walk it with happiness and confidence. People may be surprised to realise how their perspectives, attitude and point of view towards things happening around them, can affect their emotions and actions. Sometimes, with a little help and guidance from the right people around them, they can turn things around quickly.
Over the years, Lauren has worked extensively with children, youths, adults of diverse and multi-cultural backgrounds, especially on issues related to:
Parenting & Family Counselling
Stress & Anxiety Management
Learning & Behaviour Management
Cyber Addiction, Management & Safety
Lauren has 2 bubbly children, is a working mom herself and understands the challenges that parents and children have as they grow up. It was not an easy journey, resulting in her decision to get herself professionally trained in this area to help parents who may need a little guidance in parenting. Accredited with International Triple P, she delivers positive parenting programmes to parents in Singapore, Australia, New Zealand, UK, the US, South Africa, and SEA countries.
​Other than seeing clients, Lauren also collaborates with the National Institute of Education, Singapore, to run the Personal Growth and Development Programme with the teacher-trainees. Off working hours, she volunteers at Grace Haven, The Salvation Army, and The Ministry of Social and Family Development. She also works with children placed in foster care as well as At-Risk youths to ensure their psychological and physical well-being.
Connect with Lauren through her Instagram, Facebook, LinkedIn or her website