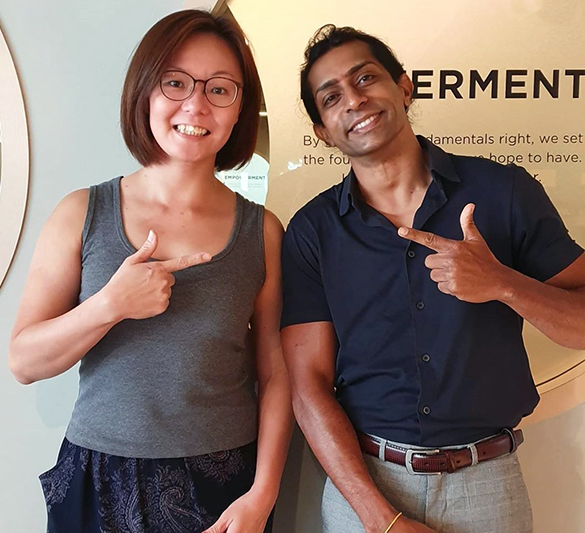 "I was experiencing pain and numbness in my neck and shoulder from working on the laptop and became unable to perform yoga due to this. I got to know Kalidass through word of mouth from my colleague who had consulted Kalidass before.
After a few sessions, the pain and numbness sensations subsided. I did not experience discomfort while working at the laptop and was able to return back to my yoga practice. I feel happy that the neck and shoulder issues are resolved with the physiotherapy treatments and exercises.
PhysioDass is professional and motivational throughout the rehabilitation journey. I would recommend PhysioDass' physiotherapy services for working and sporting individuals who experience any pain or are experiencing any neck, back or shoulder issues."