PERSONAL TRAINING
Jay-Hykel Jailani, Limitless
About Jay-Hykel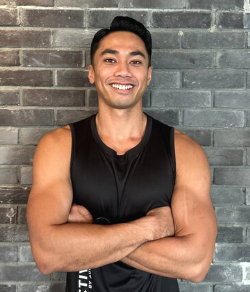 Jay leverages his experience as a national rugby player to train clients with an athlete mindset. This means working hard in and out of the gym, being smart in your training methodology and implementing an effective yet sustainable diet plan notwithstanding recovery, which is also part of training.
His strength lies in training people from different backgrounds and providing customised programs to help them achieve their goals. Jay is also an ACE Certified pre- and post-partum trainer and has trained more than 15 ladies to date.
Work with Jay if you want a fit lifestyle that is sustainable yet pushes your limits like never before!
Connect with Jay on his Instagram, Facebook, and LinkedIn.