WELLNESS
Infrared Sauna at Core Collective Anson
About Infrared Sauna at Core Collective Anson
Core Collective offers private infrared saunas equipped with infrared light that penetrates bodies deeper at a cellular level, increasing the body's core temperature and allowing you a more intense sweat through a gentle and soothing experience.
Set at a lower and comfortable temperature than traditional saunas, infrared heat penetrates your muscles, skin, joints and tissues, detoxifying the body from inside out. With lower humidity levels, the dry air provides the body with the space to breathe and sweat easier for a longer time.
Infrared sauna therapy promotes a host of health benefits through natural healing and sweating, such as deep detoxification, muscle recovery, pain relief, skin health, immunity boosting, stress reduction, cardio fitness and weight loss.
We offer state-of-the-art Sunlighten cedar wood saunas with 3 different infrared sauna rooms to select from — all designed to support different needs and comfort levels. These include a full spectrum sauna (near, mid and far infrared) and two far-infrared saunas equipped with chromotherapy.
An infrared sauna sweat experience will leave you glowing and feeling rejuvenated after every session. Our private rooms are thoroughly cleaned with industrial-strength non-toxic disinfectant after every session.
Book an infrared sauna therapy session with Core Collective now.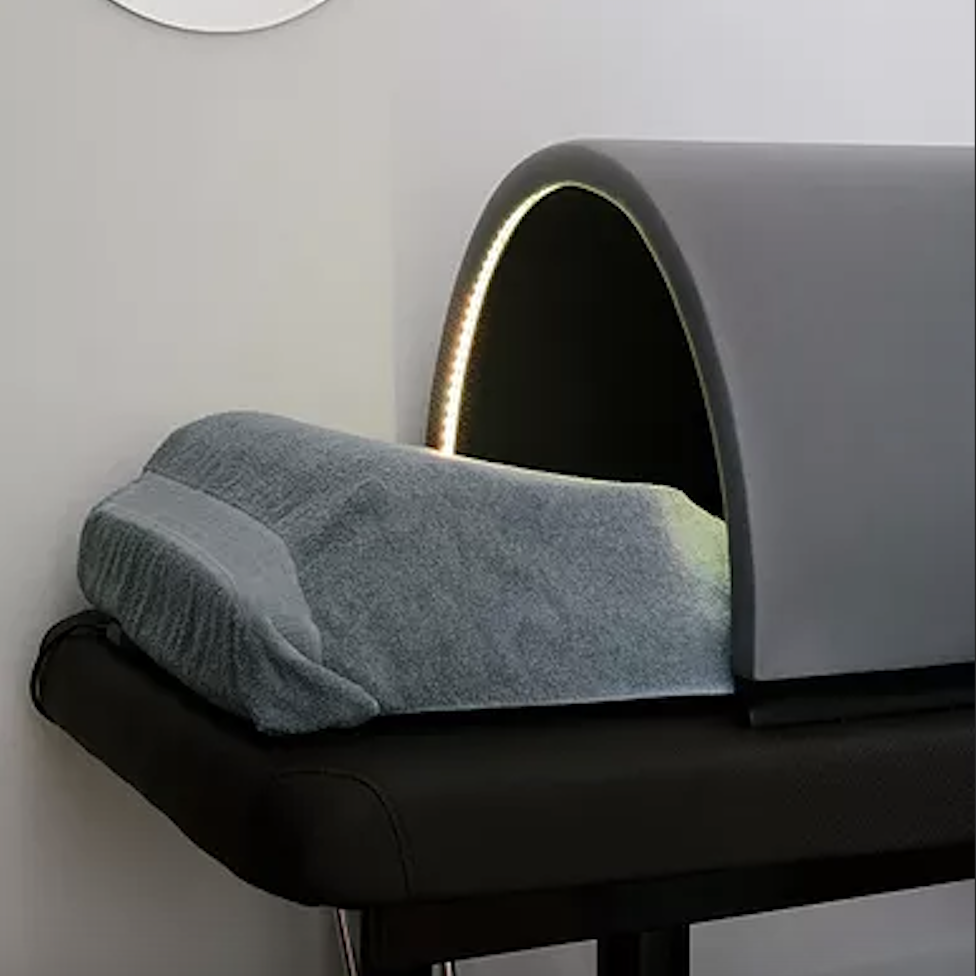 Relax room

Ideal for those who want to take a nap, and also have a comfortable yet concentrated sweat session. Our solo system delivers 360° surround heat while you lay down. Like Recover, Relax emits far-infrared heat that raises your core body temperature and induces a healthy, detoxifying sweat.

Works best for:
Weight Loss
Deep Detoxification
Relaxation
Muscle Recovery
Pain Relief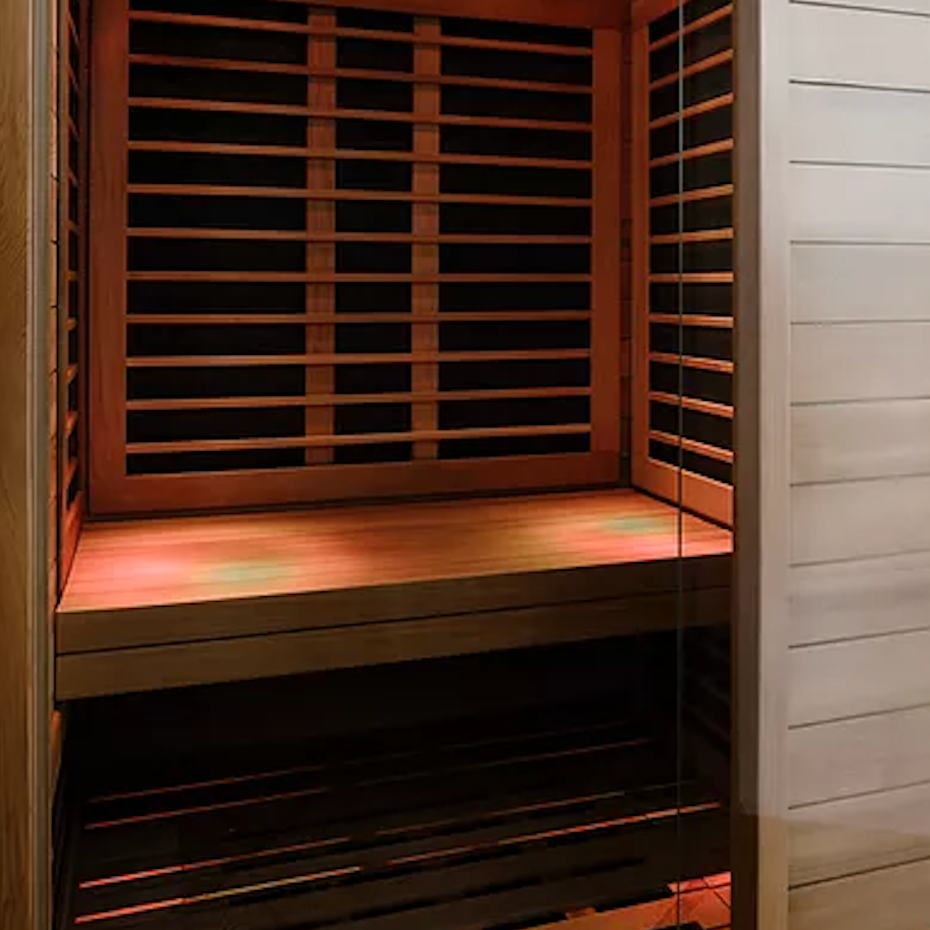 Recover room

Looking to work up a sweat? This sauna gives you reliable and effective Solocarbon™ heating, delivering far-infrared heat only; allowing deep penetration of your skin cells and heating your body from within.

Works best for:
Weight Loss
Deep Detoxification
Relaxation
Muscle Recovery
Pain Relief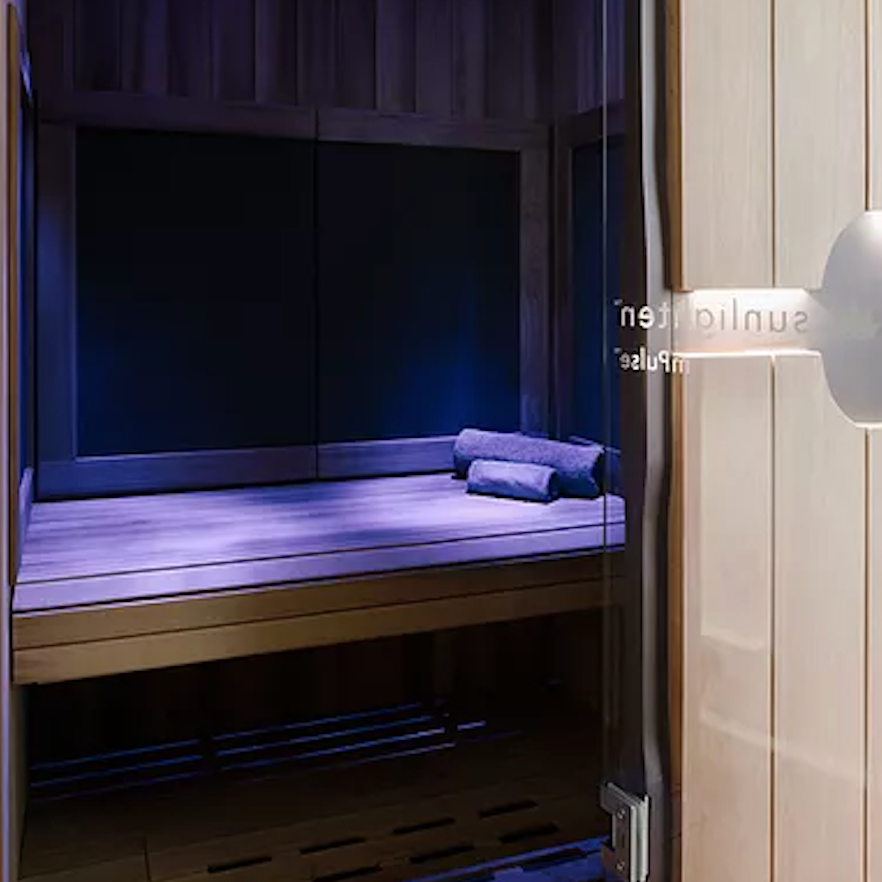 Rejuvenate room

New to infrared sauna therapy? Start in the Rejuvenate room. It offers you the most gentle experience with a combination of all three infrared wavelengths: near, mid and far.

Works best for:
Detoxification
Weight Loss
Blood Pressure Reduction
Relaxation
Cardiovascular Health
Skin Rejuvenation