WELLNESS
Hope Psychological Services
About Hope Psychological Services
Hope Psychological Services was established in 2019 by Ms Wendy Goh. Wendy has more than 10 years of experience working in age care services, department of child services, non-profit organizations and private clinics in Australia and Singapore. Hope Psychological Services is located in Tanjong Pager and specialises in various mental health-related conditions. Hope Psychological Services empowers individuals to overcome their challenges with a unique counselling approach.
Connect with Hope Psychological Services on their website, Facebook or Instagram.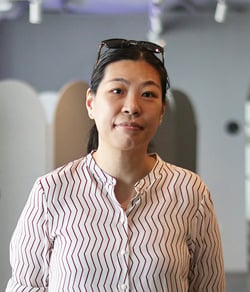 Wendy Goh
Wendy Goh, Founder of Hope Psychological Services is a passionate psychotherapist who studied and practised both in Singapore and Australia. Wendy has been involved in mental health care and wellbeing since 2005. Wendy is confident in her abilities and has dedicated herself to provide the highest standard of care to those she has consulted and helped. She has high exceptional knowledge and understanding of mental health through her previous work and volunteering experience.
Before returning to Singapore in 2016, she had spent 11 years working in Australia holding various positions in the mental health sector. Her experience came from working in age care services, Department of Child Services, Department of Communities & Disabilities services, non-profit organisations and private psychology clinics. In her current role, Wendy helps those with complex cases and clinical conditions such as depression, anxiety, stress, psychosis, eating disorders and obsessive compulsory disorder.
Wendy has conducted talks and training for schools in mental health peer support programmes, time management, stress management for adolescents and youth. Over the years, Wendy has empowered many individuals succeeding in overcoming their challenges with her unique counselling approach.
Besides loving her job, Wendy is actively engaging in all sorts of outdoor activities. She is looking forward to work with everyone who comes to her.
She holds a Master in Mental Health (Psychotherapy) from the University of Queensland.
Professional Development Certificate:
Certificate in Psychoeducation for Clients
Certificate in Motivational Interviewing
Certificate in Introduction to Narrative Therapy
Certificate in Emotionally Focused Therapy
Certificate in Couple Counselling: Model and Interventions
Certificate in Working with Parents
Certificate in Working with Children at Risk
Certificate in Understanding Emotion in Children
Certificate in Expression of Feelings in Early Childhood
Certificate in Communicating with Children
Certificate in Suicide Risk
Certificate in Self Harming
Certificate in Identifying and Responding to Child Abuse
Certificate in Play Therapy
Certificate in Autism Spectrum Disorder
Certificate in Anxiety Disorders
Certificate in Using Motivational
Interviewing with Alcohol Dependence and
Depression
Certificate in Solution-Focused Narrative Therapy
Areas of specialisation:
Depression
Anxiety
Stress
Obsessive Compulsory Disorder
Post-Traumatic Stress Disorder
Behavioural Disorders
Relationship Issues
Coaching and mentoring
Anger Management
Educational Psychology