PERSONAL TRAINING
Gabriel Low, Impact Performance
About Gabriel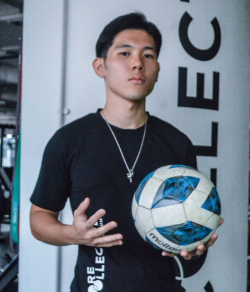 Gabriel Low
Gabriel is a Certified Personal Trainer with a Diploma in Nutrition. In his first year as a Trainer, he has already worked with developmental Footballers, some of whom have gone on to be professionals.
His knowledge of training is constantly sharpened, and he believes true fitness lies in building functional strength. He draws inspiration from the athletic world and believes that we live better if we move better.
Gabriel provides 1:1 as well as small group sessions to create a competitive spirit in his clients, always pushing them beyond what they think is possible. He values consistency and giving 100% in training.
Gabriel actively integrates Nutrition to help his clients maximise training benefits. Whether you do sports or just want to live a healthier lifestyle, be assured that training is always engaging, holistic and effective!