WELLNESS
Clinical Pilates Family Physiotherapy
About Clinical Pilates Family Physiotherapy
Clinical Pilates Family Physiotherapy are a team of practitioners who are registered physiotherapists with full certification in DMA Clinical Pilates. Their primary services are managing musculoskeletal injuries and injury prevention through physical conditioning and rehabilitation approaches. They also support pre-operative rehabilitation and are proud to have averted the need of surgery for most of our clients and extend their service to individuals facing challenges in recovering from surgeries.
Apart from clinical services, Clinical Pilates Family Physiotherapy have successfully conducted workshops and training for others in our pursuit towards knowledge sharing in the community. The team has also groomed future generations of physiotherapists through clinical education in the past. They also embark on projects to continuously improve your care experience with them.
The team is unique in the pursuit of clinical excellence in managing the needs of a client and achieving mutually desired results in the shortest time possible. Furthermore, they align with evidence informed practice in the delivery of excellence in physiotherapy and rehabilitation services.
They provide physiotherapy services to clients who are children and all the way to older adults, which can include end of life care to ensure that every individual client is provided with respect and dignity to live his/her life to the best possible quality of life.
Find out more about the Clinical Pilates Family Physiotherapy on their website and Facebook.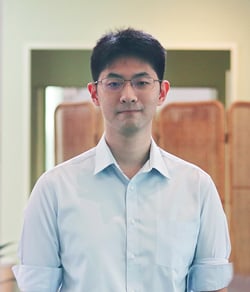 Justin Lim
Justin is a skilled physiotherapist who specializes in accelerated rehabilitation of complex neuro-musculoskeletal conditions (muscle/joint/nerve problems).
Over the years, he had gained insightful clinical experience across all sectors of healthcare, allowing him to attain mastery of the sophisticated human body and address complex problems effectively.
His skills gained recognition and was appointed as clinical educator for physiotherapy students, tasked to develop Clinical Practice Guidelines and improve quality of care in rehabilitation centres.
His passion for physiotherapy stems from his belief in the self-healing potential of the human body. He constantly updates himself with scientific readings and researches on the human body beyond the scope of a regular physiotherapist. His devotion to the human body enabled him to successfully address non-standard neuro-musculoskeletal conditions.
Areas of specialisation
Pre/Post-Operative Rehabilitation
Musculoskeletal Conditions (Muscle/Joint/Nerve Problems)
Spine (slipped disc, neck pain, back pain, scoliosis)
Sports Rehabilitation
Past work experience
National Healthcare Group Polyclinics
Thye Hwa Kwan Rehabilitation Centres
Saint Andrew Community Hospital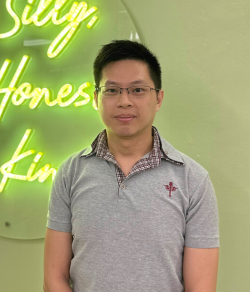 Kwok Boon Chong
Boon Chong is a physiotherapist with more than 15 years of clinical experience in all clinical settings, public and private, with a special interest in managing pain and movement disorders for children to older adults.
He is an adjunct assistant professor at the Singapore Institute of Technology, a certified American College of Sports Medicine Clinical Exercise Physiologist and a certified DMA Clinical Pilates practitioner.
His interest in the DMA Clinical Pilates technique led him to pursue his PhD study on its application for adults with chronic low back pain. His care for patients/clients guided him to receive a quality care excellence award.
With his vast experience in the industry, he aims to provide the most effective and efficient care for his patients/clients.