WELLNESS
Transformational Therapists
Psychotherapist & Life Coach
About Transformational Therapists
Do you wonder if there is more to life than what you are currently experiencing? Do you feel that you should be happy with everything you have or achieved, but somehow you are not? Do you feel like it's hard to escape from your patterns or the constant thoughts that are looping in your mind?
Are you weighed down by all the obligations and responsibilities or making the wrong decisions again and again? Do you feel trapped in your situation?
You are not alone.
Transformational Therapists call this feeling of being trapped and stuck "the Limited Life".
If this is where you are, it's not your fault. There is a reason for where you are – Our minds are limited by what we experience in our lifetimes, more specifically, in our childhoods.
What this means is that through repeated exposure to experiences or circumstances, we formed beliefs about ourselves, and these create feelings of defeat, negative patterns, and being stuck - we learn to feel helpless and limit ourselves, resulting in "the Limited Life".
How do you escape living "the Limited Life"? That's where Transformational Therapists come in.
Their Limit Hammer method helps shatter "the Limited Life" by breaking the patterns, creating a new foundation and providing you with a new perspective and energy for life.
The Limit Hammer method consists of using a combination of the best tools available such as psychotherapy, regression therapy, coaching, hypnotherapy, and Rapid Transformational Therapy™, to effectively shatter "the Limited Life".
Each of their therapists and coaches has been trained in multiple modalities to offer the best hammer available to help you break free from "the Limited Life" once and for all by:
Improving Relationships
Discovering your Life Purpose
Setting Career Goals
Improving Self Confidence
Overcoming Unproductive Habits/Behaviours/Addictions
Attracting Abundance
And so much more! Talk to Transformational Therapists to find out more through a complimentary discovery call, with no obligations, and find out how they can help you transform your life, starting now.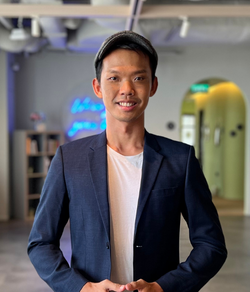 Eddy Pun
Eddy 'the Quit Addiction Specialist' specialises in all forms of addictions particularly addiction to smoking. He helps his clients to quit smoking without cravings and withdrawal symptoms in as little as just one single session. He allows them to face the root cause of their addiction and unblocks their belief system in order for them to be able to quit the addiction easily.
Find out more about Eddy on his Instagram.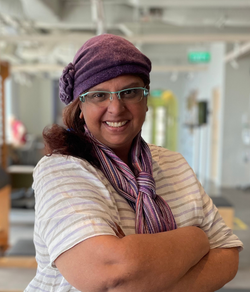 Carolyn Street
Carolyn's niche is anxiety-related conditions and she believes that healing comes with self-expression and the ability to know and trust oneself. Clients call her "happy pill-ar" because she brings an attentive deep listening awareness, lightness and spaciousness to her work.
Clients see her as a stabilizing, grounding influence with joy and an appropriate, interestingly fun vibe. Recent clients have had breakthroughs in public speaking, being published authors, leadership, AD(H)D and getting pregnant.
Find out more about Carolyn on her Instagram.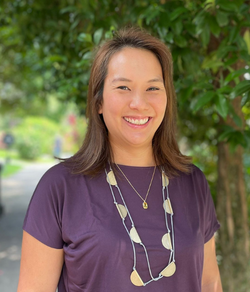 Ping Ong-Coates
Ping facilitates clients in creating new beliefs and meaning, facilitating shifts that are sustainable and long-lasting. Helping clients live the best version of themselves by releasing pain, addictions, fears, phobias, emotional blocks, physical disease and trauma.
Find out more about Ping on her Instagram.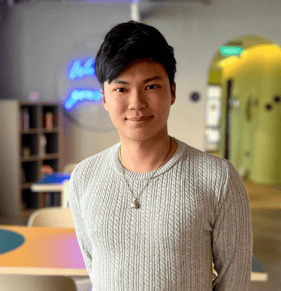 Maynard Wong
Maynard is a Therapeutic Coach specialising in relationships. He helps professional women heal from toxic relationships and frees them from toxic patterns, achieving a peaceful, happy, and emotionally fulfilling life.
Find out more about Maynard on his Instagram.