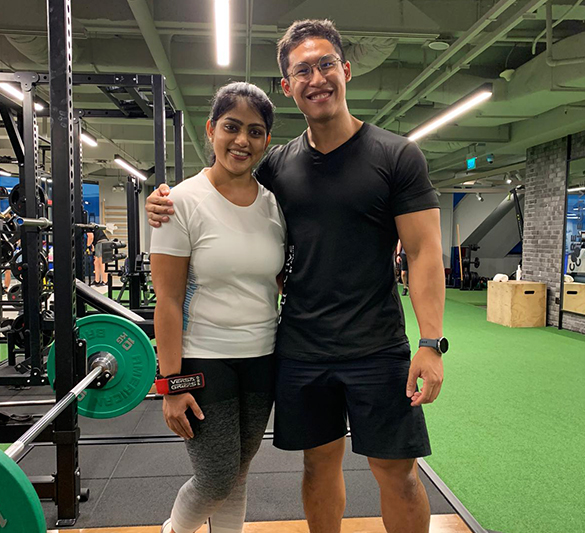 Firdauz is a superb coach, I have been training with him for the past two years, which perhaps, is a testament enough.
I started with a mindset to simply lose weight but he made me realize that the fitness journey is much more than just weight loss but also about transforming your mindset for healthy lifestyle habits.
He loves what he does and is passionate about helping clients like me which makes him an incredible coach. The knowledge and experience that he has in fitness and nutrition are amazing. He is there to push me when I need to be pushed, motivate me when I am ready to give up, and provides me tools to live a healthier lifestyle.
He is an excellent listener, allowing me to express the challenges that I face. When I hit a wall and stop improving, or my progress on the scale stalls, he analyses and looks at everything that's going on, and helps me understand the root of the issue and guides me on what I should do to overcome the situation. His coaching not only helped speed up my weight loss but increased my body strength.
He has also given me great eating tips and advice on things I wouldn't have considered prior which is awesome. He empathizes with my challenges and tailors my routine entirely around me. He not only knows how to help me build muscle or lose body fat, but he can convey this in a way that is easy for me to understand. He is someone that understands me, supports me, and can help me work through any of the challenges that I encounter along the way.
Having someone like Firdauz to support me on my fitness journey is invaluable. I still have a long journey ahead, but I am happy and privileged to have Fridauz guide me through.
Thank you, Firdauz!