PERSONAL TRAINING
The Training Circuit
Personal Trainer & Assisted Stretch Therapist
About The Training Circuit
Training Circuit emphasises creating a well-rounded fitness experience for their clients: from fitness training to nutrition to recovery.
With a combined 40 years of coaching and team management experience, their trainers have proven time and time again that every client will experience the long-term health benefits that stem from fun, realistic, and manageable workouts.
The team strives to instil their clients with the tools they need to set achievable goals; there are no shortcuts or quick transformations here. The trainers at The Training Circuit have a collection of experiences in the fitness industry, all of which combine perfectly to provide clients with the opportunity to explore new and exciting ways to stay active.
From endurance sport strength and conditioning to Muay Thai training, and from yoga to professional stretch therapy, there's something for everyone. Fitness enthusiasts searching for experiences outside of the gym can explore one of The Training Circuit's fitness holiday retreats.
Join the team as they travel both locally and internationally, engaging in fitness activities developed with a focus on fun and adventure. The Training Circuit is with you throughout every step of your journey, whether it's crunching in your home gym or racing up the mountains in Nepal. the team takes pride in making you work hard and sweat buckets.
Their greatest compliment is hearing their clients whisper "I hate you" as they leave after a fantastic and challenging workout.
Connect with The Training Circuit on their website and Facebook.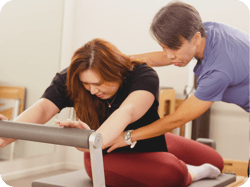 Fazlee
Fazlee began his journey towards his fitness career in 1999. He has worked with a diversity of clients with objectives ranging from general weight loss and improving overall health to improving specific sports performance. Fazlee, an athlete himself, understands the different periodisation phases of an athlete and therefore has successfully helped them to improve sports performance by supplementing strength and conditioning exercises. Clients and Athletes benefit from his carefully-structured training, along with his positive attitude, enthusiasm, passion and commitment to helping others achieve their goals.
Fazlee has been a contributor to leading fitness magazines such as CLEO, SHAPE and RUN Singapore. He is also an avid triathlete who has completed almost a dozen of full Ironman races: from Switzerland, Spain to South Africa just to name a few. A busy father of 2 young children, a full-on trainer and an athlete, Fazlee strives to strike a balance between work, family and training. Fazlee believes that participation in endurance sports gives him the motivation and ability to discover the greater potential within himself. As a passionate trainer and athlete, he continuously enjoys sharing knowledge and enthusiasm with like-minded people. With his great dedication to sports and his career, Fazlee is constantly upgrading himself to serve his clients better.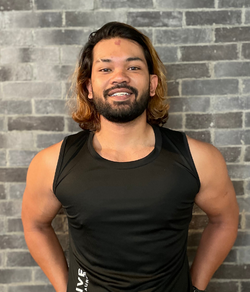 Mizan
Mizan has been a member of the fitness industry for over ten years. He has a unique presence in the area of Muay Thai and has been actively involved in Muay Thai since he was eighteen years old with sixteen exhilarating fights under his belt. His passion for this sport goes far beyond his own athletic experience. Mizan shares his love of Muay Thai and boxing with his clients and athletes, by incorporating it with Strength and functional training.
Mizan has worked with a variety of clients with objectives ranging from weight loss to strength building. Mizan prides himself on providing challenging, but also fun and entertaining workouts for his clients. Clients benefit greatly from his eagerness, passion and endless commitment to growth.