WELLNESS
The Therapy Mind
Psychologist & Hypnotherapist
About The Therapy Mind
The Therapy Mind's goal is to enable people to lead fulfilling lives and be better people for themselves and the people around them. They believe their relationships with their clients to be more of a speaker-listener relationship. They adopt a humanistic and empathetic approach towards their clients and provide them with a setup where they can speak without any fears and reservations of offending somebody, or having repercussions of sharing their details without being judged.
Their services include Hypnotherapy, Counselling, Cognitive and Behavioural Therapy and Past Life Regression Therapy. They help their clients deal with their emotional and psychological issues. They enable them to know themselves better, walk past their past traumas, look out for future opportunities, reach their true potential and lead a joyful life.
They also offer their services to couples, families and companies for their collective wellbeing. Their therapies are a proven way to overcome issues like anxiety, stress and depression to name a few.
They offer free 20-minute consultancy sessions so that their customers can get comfortable and make an informed decision.
Connect with The Therapy Mind on their website and Facebook.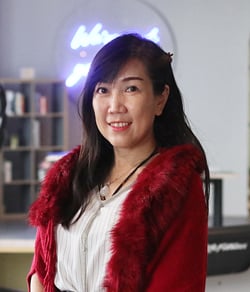 Samantha Tay
Samantha Tay is a certified psychotherapist, counsellor, hypnotherapist, NLP master practitioner, and Cognitive & Behavioural Therapist. She holds a Master's degree in Psychotherapy and Counselling and is also a registered member of the Association of Psychotherapist and Counsellors (APAC) in Singapore.
She has mastered the art of Hypnotherapy and Cognitive Behavioural Therapy which she employs to treat psychological issues effectively.
Her techniques have shown promising outcomes for her clients to battle against issues like anxiety, emotional mood-swings, anger management and depression.