WELLNESS
The Stretch Therapy
About The Stretch Therapy
Founded in 2020, The Stretch Therapy is a forward-moving company that focuses on building the understanding of the importance of functional movement and how it can be achieved through the different services.
In an age where rehabilitation rates are higher than prevention, they are here to instill a mindset and a way of life that permits pain-free living, a forward looking expectation that leads to more care, and concern towards one's self - thus leading to prevention over rehabilitation.
Connect with The Stretch Therapy on Facebook and Instagram.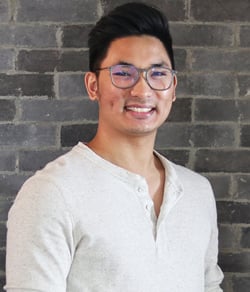 Elfyednand (Elfy)

Elfy is the Founder of The Stretch Therapy, Co-Founder of Bold Warrior and a Franchise Partner of Unicity International. He's an advocate of a holistic approach to health transformation through fitness, nutrition and recovery.
His focus is to educate on the importance of taking care of our bodies, and to inspire people to create a better quality of life for themselves; not only physically but mentally as well.

"There are no limits to what you can accomplish, except the limits you place on your own thinking"