WELLNESS
The Aesthetic Studio Wellness
About The Aesthetic Studio Wellness
The Aesthetic Studio Wellness is all about achieving the best results for your skin and body. This means that everything from techniques to technology is factored into the design of our highly targeted medi-facials and body programmes. Our bespoke menu is designed by Dr Jonathan Lee, which combines proven medical-grade equipment and delivered by experienced therapists, so we can bring you clinically-tested procedures that improve the quality of your skin and transform your body.
Connect with The Aesthetic Studio Wellness on their website, Facebook and Instagram.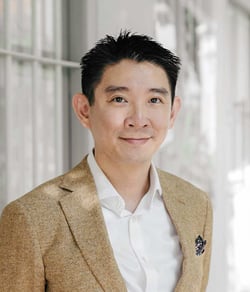 Dr Jonathan Lee
Dr Jonathan Lee is an internationally-trained Aesthetic Doctor and Hand Surgeon with impeccable attention to detail, a deep understanding of the best cosmetic treatments and how to combine them. He is motivated by a passion for enhancing the natural beauty inherent in every client.
As an Aesthetic Doctor in Singapore, Dr Lee specialises in Cosmetic Medicine for the face, skin and body, using only the latest technology to achieve superior yet natural results for every patient. In his practice, he actively combines clinical experience, technical precision, current knowledge and aesthetic refinement to provide consistent, superior, natural, and very pleasing results.
Dr Lee's patient-focused approach places compassionate and transparent communication at the centre of every client relationship. He devotes time to understanding both your physical concerns and how you are affected by them, with the goal of selecting treatments that successfully address the issue and minimise the insecurities they cause.
Dr Lee also specialises in Surgery of the Hand and Reconstructive Microsurgery which requires procedures to be administered with great attention to detail. Dr Lee has found that this experience lends itself perfectly to the fine, sculptural work of Cosmetic Therapies. Ultimately, Aesthetic Medicine is a creative expression for Dr Lee, and he continues to look forward to discovering and researching new treatments, techniques and technology to offer his clients in his rapidly growing clinic.