PERSONAL TRAINING, WELLNESS
Strength Clinic Academy
Personal Trainer & Physiotherapist
About Strength Clinic Academy
Marching Forward, Always.
Strength Clinic Academy aims to help clients fully recover from pain or injury and get stronger physically and mentally. With their tailored approach combined with functional education, Strength Clinic Academy ensures that you will smash your fitness goals - whatever they may be.
Offering a full suite of Physiotherapy and Personal Training services, they envision a company that continually aims to put both staff and clients at the heart of everything they do.
Connect with Strength Clinic Academy on their website and Instagram.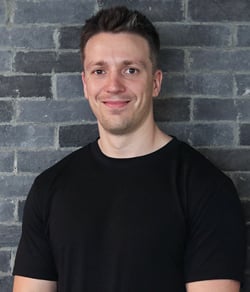 Sam Brennan
A physiotherapist with over 10 years of experience, Sam has always been very passionate about personal fitness and was involved in competitive rugby until his late 20s. Like many amateur athletes, his training and recovery were far from optimal. This, combined with several injuries, led to a keen interest in learning how to manage injuries and himself better. He qualified as a sports therapist and worked as a personal trainer before eventually progressing into an MSc in Physiotherapy. Since moving to Singapore in 2015, he has been working in private practice as a Musculoskeletal Specialist. He has also been heavily involved in the rugby scene as a pitchside physio, for both local clubs and the Singapore national team, as their head physio.
He is a strong advocate of client empowerment and believes that the "education with exercise" prescription is key to achieving successful outcomes. With such a powerful duo, injuries are better managed, total body conditioning can be progressed, and the potential risk of future injuries can be reduced. Given his personal experience with pain, he knows how increased pain can lead to increased fear. His stance is not to just treat the pain - but to find the root cause of the pain so he can help clients rebuild their confidence through movement adaptation. By feeling stronger and moving better, you'll ultimately feel better!
As the co-founder of Strength Clinic Academy, Sam is extremely honoured that his experiences and profession allow him to help others recover from pain or injury. He's also incredibly excited about the future plans for SCA and can't wait to increase the level of service to both current and new clients.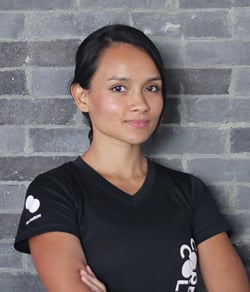 Jasmine Danker
Jasmine has always been involved in many sports, but it was when she started coaching sports teams at 16, that her passion for coaching began. In 2009, she decided that the fitness industry was her calling. Having worked in the industry for over ten years, she has experience with clients from a wide range of backgrounds.
From a personal angle, Jasmine has seen and reaped the physical and mental benefits of strength training and cycling. An advocate for the benefits of exercise and good nutrition, all she asks of clients is to turn up and put in the work - trusting that she will be there every step of the way. Whether clients are looking to improve athletic performance, train during pre/post natal phases, or simply lead a healthy life, she is extremely passionate about helping them achieve their goals. She's always up for a challenge and believes that anyone can get stronger, fitter, leaner, and pain-free with the help of an achievable program and proper coaching.
As co-founder of Strength Clinic Academy, she is very excited to be a part of a growing health and fitness community and even more excited to be able to now reach even more people in need. This, combined with the success she sees in her clients, is a constant reminder of why she chose this career path.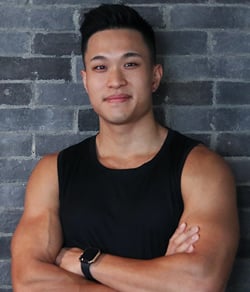 Leonard Tay
Although he graduated with a BSc degree in Computer Engineering, Leonard made the decision in his early 20s to follow his passion and pursue a career in personal training.
From representing Singapore as a competitive track & field athlete at the mere age of 13 to his current interests of cycling and weight training, he has built a solid understanding of what it takes to perform at a high level… both physically and mentally.
As a coach, he is passionate about educating and guiding his clients towards a sustainable approach, based on their current lifestyle. A firm believer that every individual is unique and that the formula for success is rarely linear, he ensures that he will be there every step of the way to help clients achieve their goals.
In the little spare time he has, you can often find him road cycling. In fact, you may catch him cycling around Singapore on Sundays - something he looks forward to every week!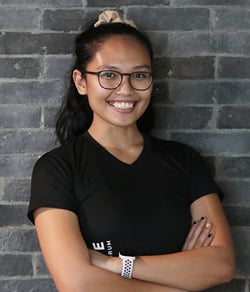 Ayu Aziz
As a dedicated track and field athlete when she was in school, Ayu always had a strong interest in sports and fitness. Her passion for coaching, however, was only realised when she started coaching youth athletes, at 16. Since then, she has had many clients achieve their goals in the 4 years she has been in the personal training profession.
With a contagious and positive energy, it's hard for her clients to not push themselves. From first-timers in the gym to pre and post natal clients, to athletes who want to take their training to the next level - she tailors her sessions according to her clients' needs.
With the mantra that you need to "work hard, but also train smart", you can count on Ayu to be with you every "squat" of the way in your fitness journey. When she isn't working (or working out) in the gym, you can often find her reading books about women's health or creating Tik Tok content.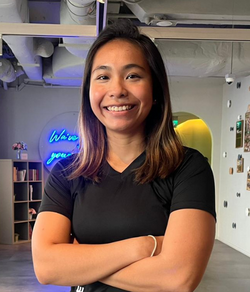 Mistika Ismail
Mistika is a physiotherapist with Strength Clinic Academy. She graduated with a Diploma in Physiotherapy in 2017 and completed her degree with the Singapore Institute of Technology - Trinity College Dublin (SIT-TCD) in 2018 and was conferred with a BSc (Hons) in Physiotherapy.
Mistika worked in a restructured hospital for 5 years before deciding to specialise in Musculoskeletal and Sports Physiotherapy, helping clients return to sports post-injury and post-operative procedures such as ACL reconstruction. She is an SG-Coach (Weightlifting), as well as ISSA Basic Sports Massage and GEMt Dry Needling Level 1 certified.
As a competitive weightlifter, Mistika hopes to break the stigma surrounding strength training while also promoting the sport of weightlifting to the masses. As a physiotherapist, she is a firm believer that longevity is of utmost importance. She places emphasis on injury prevention and adopting good habits in all spheres of life - in and out of the gym.