WELLNESS
Soul Reconnection
Counsellor, Quantum Healing Hypnosis Technique Practitioner, Reiki Master
About Soul Reconnection
Soul Reconnection has a mission to help people to reconnect to their inner nature through counselling and spiritual healing.
We believed that counselling can alleviate emotional sufferings and spiritual healing can bring us closer to who we truly are. We envision ourselves to be the core organisation to provide sanctuary for people in need and to bring compassionate spiritual healers in the world to the community in South East Asia. We value compassion, humility and integrity in our practices.
We are committed to serve people who are searching for meaning in life and their true selves. We provided counselling, Quantum Healing Hypnosis Technique, Reiki healing etc. We are a team of registered counsellors with Singapore Association for Counselling, certified QHHT practitioners and reiki masters.
Connect with Soul Reconnection on their website, LinkedIn, and Instagram.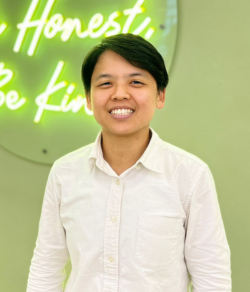 Khor Hui Yin
Hui Yin has been serving in the mental health industry (community, hospital, and private clinics) for 10 years. She is a registered counsellor (SAC) and a registered addiction counsellor in gambling and substance abuse with Association of Professionals Specialising in Addiction Counselling (APSAC). She practised Emotion-Focused Therapy, Cognitive Behavioral Therapy and Behavioral Therapy. She is also a Quantum Healing Hypnosis Technique (QHHT) practitioner and a Reiki master.
She is serving clients who are open and motivated in understanding themselves, addressing their emotional and addiction issues and living an authentic life regardless of their current mental health states. She believed strongly in collaborating with the clients while processing with them through their emotions, thoughts and behaviour to their comfort in therapy sessions.
Connect with Hui Yin on her LinkedIn.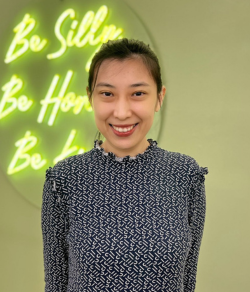 Liu Siwan
Siwan is a registered counsellor with a Master degree in Counselling from NIE/NTU. She studied in the Australian National University and graduated with a double degree in Psychology and Arts (majoring in Philosophy and Sociology). She's trained in various therapy approaches including Transactional Analysis, Acceptance and Commitment Therapy, Schema Therapy etc.
She's also trained in QHHT/Past Life Regression, Kundalini Reiki and Family Constellation. She sets the best intentions possible and connects to the universal healing energy to help others before every session.
Siwan is intuitive, empathetic and genuine. She's passionate about helping people heal and awaken. She believes that everyone is connected and she's grateful for her clients who allowed her to be part of their journey.
Connect with Siwan on her LinkedIn.