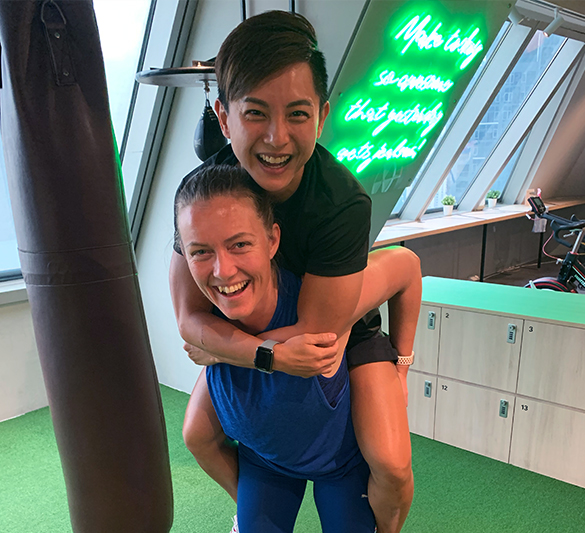 Sixx is one of the most humble and amazing women who takes the time to understand me before pushing my limits. She sees the total and wants what's best for me.
The trust is huge with Sixx! She asks many questions to ensure we are doing what's best and coaches me in a way that makes me feel safe and confident. Since training with Sixx, I feel lighter, calmer, and rested, and I'm happier about myself mentally as well as with my body shape.
Personal training has made me realise that I'm stronger than I thought and that when I set a goal, push for it, and fail - it's ok. The world does not go under. I've discovered that a few adjustments (instead of harder work) take me to the finish line, and I can always improve my technique. This makes me feel like a human. I've not only learned a lot about myself, but I'm more open to adjustments rather than punishing myself because I didn't manage to achieve something. I adopt this outlook back to my work as a specialist and also in my personal life.
I'd recommend Sixx to everyone I know! Every one of us is unique, and I'm certain that Sixx will meet each individual at their level, take time to understand their needs, and deliver excellent service that will help them reach their goals.