WELLNESS
Renee Scalp Korean SMP Boutique
Scalp Micropigmentation (SMP) Artist
About Renee Scalp
If you are struggling with any kind of hair loss and are not eligible for hair transparent surgery, Scatter is here to help you.
Introducing the world's first hair make-up auto device - Scatter is from Korea and it's goals are to heal and beautify skin and hair.
Painless & Safe
Medical Grade CTL Passed Pigments
Connect with Renee Scalp on their website and Instagram.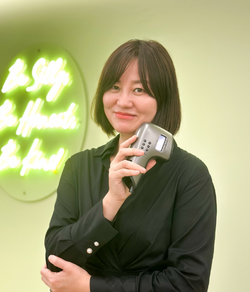 Renee Kim
Renee is the first Scatter Master in Singapore from
Korea and a certified Scalp Micropigmentation (SMP) master.
Renee's career stemmed from her love for make-up and hairdos. Ever since a close family member experienced hair loss, it spurred her to study the skills to become a semi-hair make-up and scalp artist.
She thoroughly enjoys working with her clients and helping them regain confidence through the healing and beautifying uses of SMP. With advanced techniques achievable with the Scatter device, Renee wants to help more clients achieve greater confidence in Singapore.