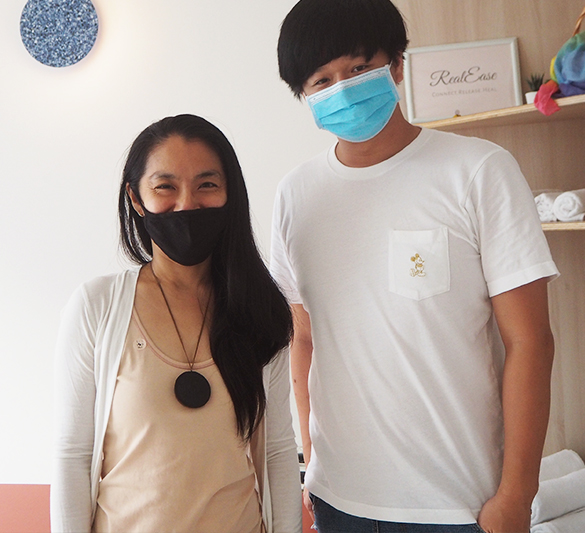 "I found out about RealEase through Tropika Club, a new app that just launched recently.
My main reason for visiting them was to find a treatment for my body issues. My neck was very tight and I was unable to turn it more than 45 degrees.
After just a few sessions with RealEase, I felt my health, digestion and sleep quality improve a lot. Previously, I'd have difficulty falling asleep every night, and would usually only able to fall sleep in the morning.
I would often feel tired even after sleeping for eight hours, but now, I wake up feeling energetic every day (even on rainy days)!
Thanks, Rowena! I'd highly recommend those working an office job to visit RealEase for professional consultation and advice as most you will have a stiff neck and posture issues as well."