PERSONAL TRAINING
RD Fitness
About RD Fitness
RD Fitness empowers you to become fitness independent by bridging the gap between you and your fitness goals through education, accountability, and support. They guide you towards body transformation by providing a platform where you can learn about deep health and introduce healthier and smarter habits that will help you achieve your desired results with assistance from their professional trainers.
As fitness experts, RD Fitness goes beyond the surface. They don't just promote weight loss for physical impression. They cultivate sustainable knowledge on deep health which includes physical, emotional, mental, environmental, existential, and relational aspects of life.

Spearheaded by their pool of elite trainers, RD Fitness provides a structured, systematic, and strategized platform ready to deliver a transformational experience to individuals.
Connect with RD Fitness on their website and on Instagram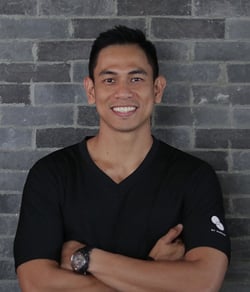 Ralph Dizon
Ralph educates you so that you'll know which exercises are most effective for your goals. He'll teach you the right technique so that there is a reduced risk of injury, and help you with your unique requirements, specific goals and to set realistic goals and achieve maximum results.
He offers personalized training plans to fit around your schedule and be flexible when it comes to location. It's not just your physical health that will improve, but your mental health too. With Ralph, you'll improve your nutrition and form good habits. He'll help you create structure, provide consistent accountability, track your progress and achieve your goals.
Ralph's mission is to inspire you and help you to achieve results you never thought you could. He wants you to be in the driving seat with him as your tour guide and help you every step of the way to lead you to a better version of yourself.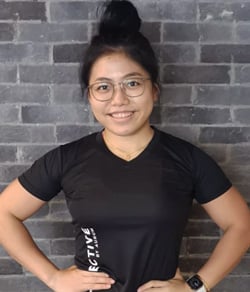 Koh Shi Min
Shi Min is a passionate trainer that has successfully coached numerous individuals from all walks of life to become the healthiest, fittest and happiest versions of themselves. Holding certifications from the American Council of Exercise in personal training and nutrition, her passion for weight training and bodybuilding was ignited through her own transformation journey in 2017. As a teenager, she excelled in track and field and cross country running. She later went on to pursue the fields of weight training and has since transformed her passion into her career.
Shi Min believes that with consistency and hard work, even the heaviest rock, one day will become light. To this end, her methods seek to improve an individual's strength and cardiovascular endurance in a holistic and enjoyable manner.