PERSONAL TRAINING
RD Fitness
About RD Fitness
RD Fitness empowers you to become fitness independent by bridging the gap between you and your fitness goals through education, accountability, and support. They guide you towards body transformation by providing a platform where you can learn about deep health and introduce healthier and smarter habits that will help you achieve your desired results with assistance from their professional trainers.
As fitness experts, RD Fitness goes beyond the surface. They don't just promote weight loss for physical impression. They cultivate sustainable knowledge on deep health which includes physical, emotional, mental, environmental, existential, and relational aspects of life.

Spearheaded by their pool of elite trainers, RD Fitness provides a structured, systematic, and strategized platform ready to deliver a transformational experience to individuals.
Connect with RD Fitness on their website and on Instagram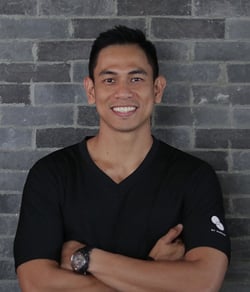 Ralph Dizon
Ralph educates you so that you'll know which exercises are most effective for your goals. He'll teach you the right technique so that there is a reduced risk of injury, and help you with your unique requirements, specific goals and to set realistic goals and achieve maximum results.
He offers personalized training plans to fit around your schedule and be flexible when it comes to location. It's not just your physical health that will improve, but your mental health too. With Ralph, you'll improve your nutrition and form good habits. He'll help you create structure, provide consistent accountability, track your progress and achieve your goals.
Ralph's mission is to inspire you and help you to achieve results you never thought you could. He wants you to be in the driving seat with him as your tour guide and help you every step of the way to lead you to a better version of yourself.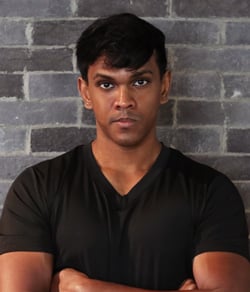 John Suriya
John's nascent foray into the personal training industry stems from a long family history of health and lifestyle issues, such as diabetes, cardiovascular disease, poor eating habits, and compromised sleep patterns. Realizing that certain medical problems could have been thwarted with sound knowledge on behaviour, exercise, and nutrition, he has thus made it a career goal to educate clients and the wider public on the efficacy of behavioural change, strength training, and sustainable eating habits – three core tenets of early intervention that he strongly advocates and prides his training philosophy on.
John works with a gamut of clients possessing multifarious ambitions; from amateur athletes, expectant mothers, career women, bureaucrats, tech executives, and medical professionals, he has vast experience engaging with clients from all walks of life with highly distinctive goals, behaviours, and life circumstances. Ergo, he propagates that the road to healthy living arises from an amalgamation of managing work and family stressors, directing gradual and feasible changes to current habits, structured strength training periodization, and sustainable nutrition protocols. John believes in fostering long-term habits in the minutiae of everyday life, for deep health to be achieved. He practices habit-based coaching coupled with client-centred communication, to deliver the optimal training experience for his clientele.
John possesses industry-relevant certifications from the American Council on Exercise, FIT Asia, Functional Training Institute, International Sports Academy, Precision Nutrition, and Rehab Trainer (Australia). He also holds undergraduate and postgraduate degrees from the National University of Singapore and the University of Oxford, respectively.