WELLNESS
Pilates with Shira
About Pilates with Shira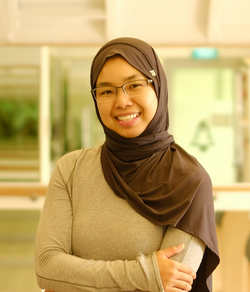 Shira Ishak
Shira has been into fitness since her school days and was actively involved in the Women's Premier League. She often suffered from injuries before she was introduced to Pilates.
She took up Pilates during an internship program and started her journey as Pilates Instructor in 2013. Pilates helped her a lot in gaining a deeper understanding about the human anatomy, and transformed her from being a basic personal trainer to a professional Pilates specialist.
Throughout her journey as a Pilates specialist, Shira has worked with clients from different backgrounds and with a variety of injuries. Her passion has always been for anyone who is committed to see changes in their body, and help them create more body awareness, manage injuries and work towards their goals.
Qualifications:
Fully Certified in Balanced Body® Pilates

Fully Certified in Total GYM

® Gravity Foundation

Fully trained in Active Isolated Stretching Method by Aaron Mattes
Certified 2 years in NITEC in Fitness Training Course in Institute Technical of Education
Certified in

CrossCore® Rotational Bodyweight Training™

Myofascial Release trained