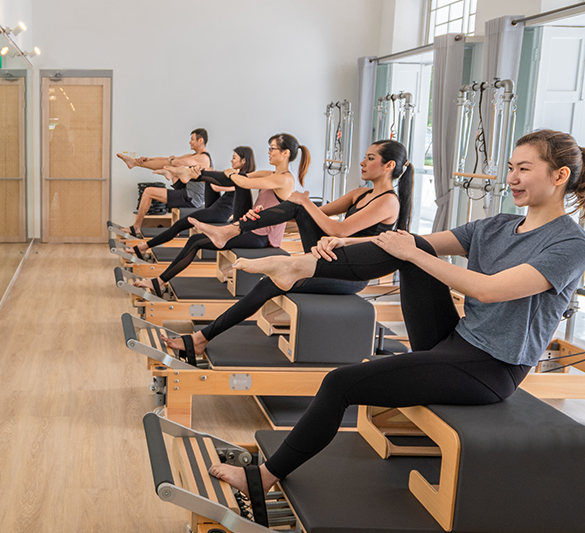 The image above does not portray the real person who provided this testimonial.
"I started attending BodyTree Pilates Reformer classes at Dempsey in 2019 with instructor Tim Hou after feeling that my back and core were not strong enough for snowboarding.
I like the serene ambiance at Dempsey which was very conducive to recuperative therapy. Due to the small class size, Tim was able to pay adequate attention to all students and correct our postures.
Tim is dedicated to his students' efforts and posture with the intention to improve injuries and become stronger. He has specific lesson plans for each week focusing on different body parts and will elaborate on how the exercise works/improves which muscle group, which I find very important in a Pilates instructor.
I recommend people who are transitioning from a sedentary lifestyle to wanting to make differences in their life and bodies and folks who are looking at becoming stronger in a safe environment to visit Tim at Core Collective."