GROUP FITNESS CLASSES
Pilates and Piano
About Pilates and Piano
Form is everything, we often say. Pilates and Piano aims to help clients achieve a strong body and strong mind.
We understand the human body, how you should move and how you shouldn't move, to help you achieve proper form. With good alignment, one can achieve desirable results with consistent practice.
We guide clients in Pilates exercises to get stronger, prevent injuries, and pick up a better posture along the way. We also play piano music in the background to sharpen that mental focus.
Connect with Pilates and Piano on their website, Facebook or Instagram.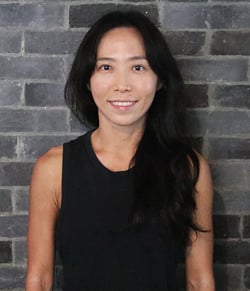 Angela Ly
Angela is the founder of Pilates and Piano. It is the product of her love for movement and music. Through classes with Pilates and Piano, Angela hopes to help clients move beautifully and safely and celebrate the wonderful things that the body can do. While acknowledging that everyone has different fitness goals, Angela believes that it is ultimately about taking care of your body and mind through movement.
Angela's passion for running led her to try Pilates as a way to build strength and endurance to go faster and farther. And it did. For Angela, Pilates laid a strong foundation in good body alignment which was very relevant and helpful for other types of workouts, and she hopes to help clients achieve this too. She is also a certified barre teacher and aspiring physiotherapist.