PERSONAL TRAINING
Performance Training
About Performance Training
Performance Training is Singapore's premier destination for health and fitness. Whether you are a full-time mum, busy corporate professional or have never stepped foot in a gym before, Performance Training can design a bespoke program tailored to help you meet your fitness goals.
Performance Training specialises in:
Strength training

Prenatal and postnatal fitness

Weight loss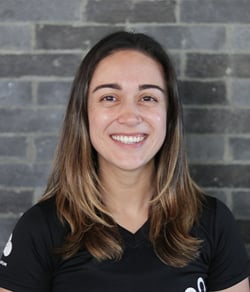 Joanne Boulat
Joanne is a strength coach who helps corporate professionals in their 30's and 40's to fit fitness into their busy schedules. Joanne finds ways to help her clients make incremental, sustainable changes in their (albeit hectic) everyday routines, so that their health and wellbeing becomes a habit, rather than an 'all-or-nothing' approach.
Joanne has a positive and encouraging approach to her coaching sessions. Clients who work with Joanne find themselves becoming stronger, less stressed and able to take on more in life.
Joanne has helped hundreds of men and women become better, healthier versions of themselves through personal training, Barry's Bootcamp, F45 and running women's only group strength classes.
Outside of the gym, Joanne is a foodie who loves trying all cuisines and dining types, whether that be from a hawker centre or a white tablecloth restaurant. She is also a founding instructor at Barry's Bootcamp in Singapore.
Connect with Joanne on Instagram.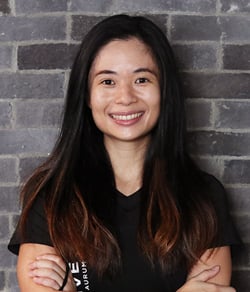 Shannon Tio
Shannon has been a keen sports enthusiast since young and has been involved in multiple sports both leisurely and competitively, such as canoeing and ultimate frisbee, before starting her journey in strength training. Specialising in strength and conditioning training and body transformations, she is a strong believer in developing a sustainable approach towards fitness and works with her clients to incorporate fitness and nutrition into their lifestyle.
Shannon develops training programmes focusing primarily on strength training and metabolic conditioning to help clients achieve their goals, whether it is to reach the desired body composition or improve movement in daily activities and injury prevention. Whether you're a newbie to the gym or a trained athlete, Shannon can help you to work on an individualized training plan to attain your fitness goals.
A firm believer in quality movement and consistency, Shannon works closely with her clients to maximise efficiency during training sessions and set measurable milestones to keep you on track towards your goals. Nevertheless, she believes that fitness and exercise should be fun and enjoyable, along with a prescription of tough love!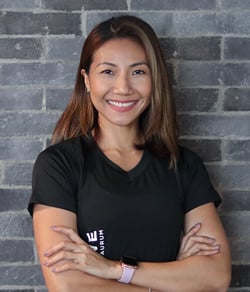 Fay Hokulani
Fay is a Singapore-based strength coach with over 8 years of experience in the fitness sphere. As a certified personal trainer (ACE) and yoga instructor, she helps individuals from a wide range of backgrounds reach their fitness goals regardless of where they are starting from.
As someone who struggled with weight loss and a negative body image in her younger days, she understands the importance of living healthy - physically, mentally, and emotionally. This experience also fueled her passion to help others build strength and confidence.
Fay has worked with beginners, experienced lifters, and prenatal and postnatal clients. She aims to help clients create a fitness routine that is sustainable and individual to them. She firmly believes that variety is the spice of life and incorporates a combination of strength training, HIIT, and yoga when training clients.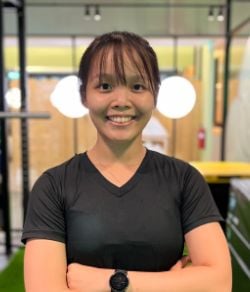 Evelyn Ong
Movement is medicine. With over 3 years of experience working with osteopaths and physiotherapists, Evelyn is a strong believer in quality movements as a strength training enthusiast. To further her passion for rehabilitation and to help her clients, Evelyn has and continues to undergo courses such as sports massage, amongst others.
Having experienced the perils of trying to attain fitness goals through unhealthy habits, Evelyn's mission is to empower others in the same state to discover how fitness can be fun and sustainable. Evelyn can help you optimise your health and take control today.