Paediatrics
Paediatrics is the medical specialty dealing with wellness care and treatment of disease in infants, children, and adolescents. Paediatrics is concerned not only with the immediate management of an ill child but also with the long-term effects on quality of life, disability, and survival.
All our premises are cleaned regularly to ensure your safety and wellbeing.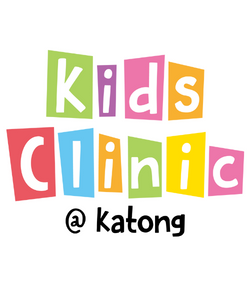 Kids Clinic, the paediatric arm of Singapore Medical Group, was established in 2017 with the objective to make specialist paediatric care easily available to parents.
As such, their 7 paediatric clinics are conveniently located across the heartlands and central areas of Singapore, with evening and weekend clinic sessions to cater to busy working parents. Apart from the wide range of specialised and general services offered at their clinics, they aim to help you navigate and ease some of the struggles that come with parenting.
Connect with Kids Clinic on their website, Instagram, Facebook and YouTube.
Dr Chua Xiuzhen
Dr Chua Xiuzhen is a General Paediatrician and a member of the Royal College of Paediatrics and Child Health (RCPCH, United Kingdom). She graduated from the National University of Singapore (NUS) with a Bachelor's degree in Medicine and Surgery and was subsequently conferred the Masters of Paediatric Medicine. She also received certification from the American Board of Medical Specialties (Singapore) and is a Fellow of the Academy of Medicine (Singapore).
With a strong belief in optimising every child's potential, Dr Chua is dedicated to providing personalised care for children and their families. Being a trained Brazelton touchpoint provider, Dr Chua pays special attention to applying the knowledge of early childhood development to her practice, with the goal of empowering parents to feel confident in parenting, and for them to form strong, resilient bonds with their children.
Her eagerness to see every child and parent succeed fuels her relentless pursuit to consistently provide holistic care with a personal touch.