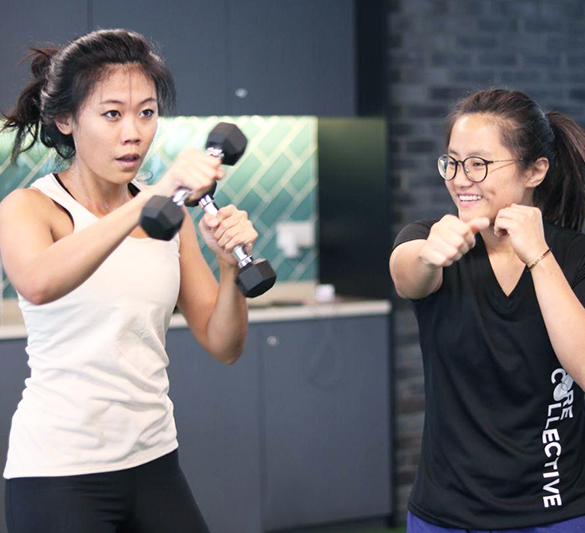 "Olivia has been my personal trainer for strength and boxing for almost four years now. She's truly passionate about fitness and health education and this shines through the amount of energy and enthusiasm she brings on every time I see her.
She motivates me to push past what I think is impossible limits to get results and it's largely due to her combination of diverse training techniques, personalised exercise programmes and (very) challenging yet achievable goals. She also places a high value on correct form with each exercise. If you are indeed serious about changing your life, Olivia will take care and guide you through every step of the way. You just have to be willing.
On top of this all, Olivia has been there for me through my ups and downs in life. For that, I am grateful for everything she is. I'd recommend Olivia to people who are interested in taking up or learning boxing as well as those who want to increase strength and lose weight.
Having worked with other personal trainers, I can say that Olivia is one of the best trainers out there."