Group Fitness Classes
Ojas Yoga & Wellness
About Ojas Yoga & Wellness
Ojas Yoga & Wellness focuses on holistic wellness and aims at the total physical, mental, and emotional wellbeing and balance. They help individuals achieve good health, reduce stress, bring work life balance, improve productivity, bring emotional balance, and hence lead happy lives.
The techniques used are amazingly effective and scientifically proven. OJAS Yoga & Wellness works on principles where mindfulness, motivation and transformation are the core values. They motivate, teach mindfulness on a physical, emotional and mental level, which ultimately results in transformation in different aspects of life. These values help to heal and bring positive health, and participants live a life of complete holistic wellness.
When someone is on the path of total wellness, balance is brought to the mind, body, and emotions. This harmony helps bring consciousness inwards and helps them become connected or closer to his own soul. The person who is close to his soul will connect to higher consciousness more easily.
Connect with Ojas Yoga & Wellness on their website, Facebook, Instagram, YouTube and LinkedIn.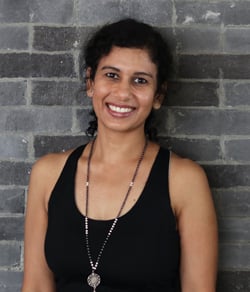 Archana Amlapure
Archana is a health and wellness coach, Yoga teacher, Yoga therapist and founder of Ojas Yoga and Wellness. She is the main lead teacher at Ojas Yoga and Wellness.
She has set herself on a mission to spread the knowledge about best ways to practice a healthy, happy and joyful life. She believes that Yoga is the most comprehensive way to achieve a perfect balance between all aspects of health like physical, mental, emotional and spiritual.
Having lived a corporate life for 12+ years, she has an acute sense of problems that such a lifestyle can lead people to, and hence her approach to solving these problems are very practical and results-oriented.
Archana has helped many individuals across all age groups and genders to achieve the true sense of mindfulness and stability, which as per her philosophy, is the ultimate way of leading a successful life.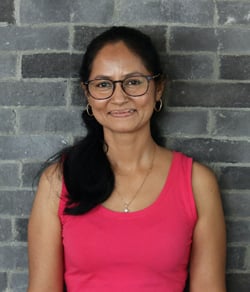 Shefali Sharma
Shefali is passionate about yoga and feels that it is a constant journey in her life. She completed her teacher's training in Vyasa and is also on a way to become a therapist soon. Her areas of teaching are Hatha, Yin, Pre/post natal and children's yoga.