GROUP FITNESS CLASSES
Ministry of Fitness
About Ministry of Fitness
Ministry of Fitness delivers innovative and functional training programs, adaptable for all ages and abilities. Their signature Military Bootcamps and Spartan Bootcamps, allow individuals to challenge themselves with something new or achieve new personal bests in a nurturing and community environment. Their classes aim to be inclusive to all, scalable, and challenging for those who are at the start of a fitness journey or to hone skills for the seasoned veterans.
Sean Camp is their lead for the Spartan classes. He is a Spartan SGX coach, Spartan SG Ambassador, and coach of the Spartan community and elite athletes in Singapore. He's joined by William Petty, a former Military Captain and Army Commando, who is currently undertaking Spartan SGX qualifications and pursuing Elite Spartan racing excellence.
Connect with Ministry of Fitness on their website, Facebook, Instagram or YouTube.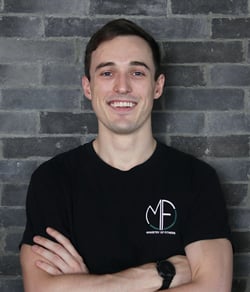 William Petty
A Qualified PT and Spartan SGX Coach and Elite Spartan Racer, catch him if you can. Approachable and competent Will values a mentor coaching style where he develops confidence and self-value through positive reinforcement. The most enthusiastic in the room at all times, he is genuinely excited to train and train others in Military techniques and methods. You will feel energised, tired and like a new level of 100% has been reached in his classes. Will is the Bootcamp Manager and is the predominantly lead for all Bootcamp – Military.