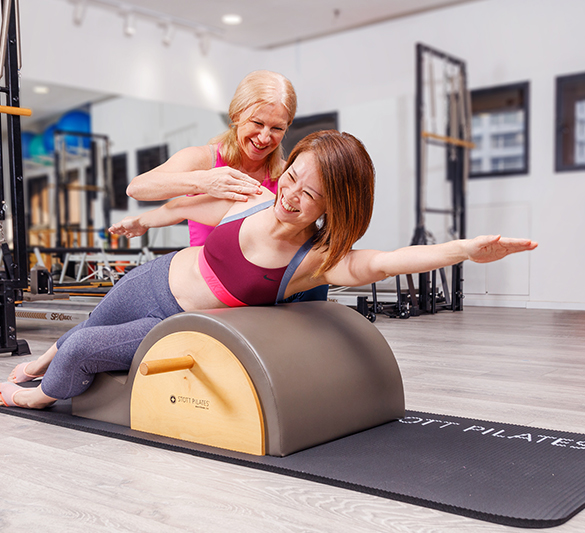 The image above does not portray the real person who provided this testimonial.
"I have been participating in various group classes (Reformer, Mat and KenetiCube) as well as private ones. Marina has been my personal Pilates trainer since the beginning - she was the main reason why I chose her studio since her experience with Pilates (both as a trainer and personally) is extensive.
She is amazingly professional, very patient and client-oriented. Because I love "technical" aspect of Pilates, Marina explains every movement and what I should expect to feel and which muscles I should use.
As for group classes, it's also great to enjoy training in a small and friendly environment. There are just a few people in the class with you, so she can actually correct your movements and explain each exercise. Just try any class and you will not be disappointed!"